Rates Revaluation 2017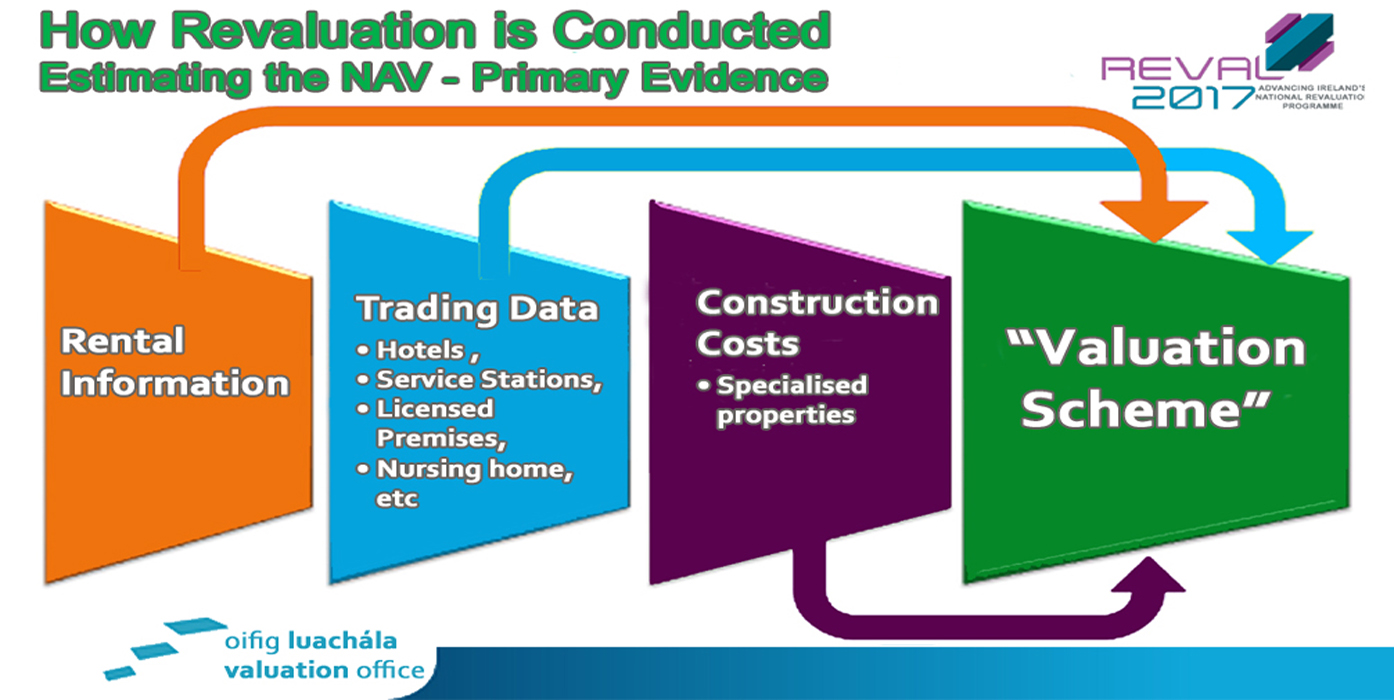 The purpose of a revaluation is to bring more equity, uniformity, fairness and transparency into the local authority rating system. Following revaluation there will be a much closer relationship between the rental value or valuation of a property and its commercial rates liability.
The new valuations will be published in September 2017 and come into effect for rating purposes from 2018.
On 20th March 2017 Proposed Valuation Certificates will be issued to all ratepayers in Sligo.
Indicative ARV
Please note the indicative ARV for Sligo County Council is .23. This indicative ARV should be used to estimate your indicative rates liability for 2018.
An estimate of your rates liability for 2018 can be computed as follows:
Take the value set out in the Proposed Valuation Certificate received from the Valuation Office e.g. €15,000.
Take the indicative Annual Rate on Valuation (ARV) for 2018 of 0.23
Multiply A x B giving your estimated rates liability for 2018 e.g. €15,000 x 0.23 = €3,450.
Further information
There is further information on revaluation available on the Valuation Office website www.valoff.ie.
You can also email specific queries to Reval2017@valoff.ie or by telephone on 01-817 1033 or LoCall:1890 531 431
Revenue Collector Contact Details:
Ballymote Area
Tubbercurry Area
Enniscrone Area
North Sligo Area
Finisklin Area
Sligo City Area
Walk In Clinics
Walk-in Clinics to be held in Sligo and valuation office staff will be present to answer queries relating to the recent issue of Proposed Valuation Certificates for Revaluation 2017. They will explain the revaluation process and offer guidance on making representations.
The clinics will take place on Monday 27th of March 2017 in County Hall, Riverside and on Tuesday 28th March 2017 in the Town Hall Quay Street.
Downloads
Revaluation 2017 Explanatory Guide - 161 kbs
Revaluation 2017 FAQ - 217 kbs
Valuation Order - Sligo County Council 23 November 2015 - 208 kbs