New Library Computer System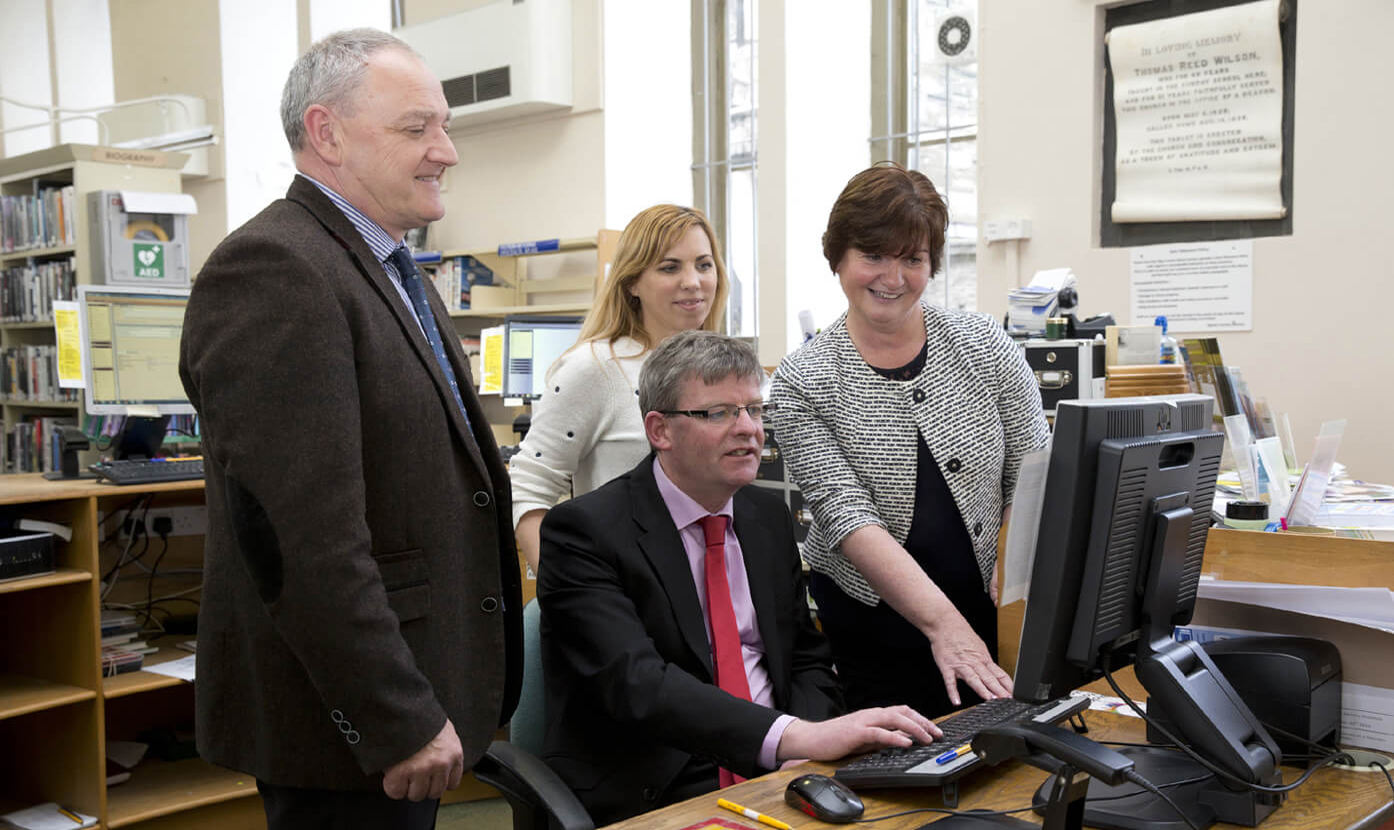 Local Authority library services throughout Ireland have been working together over the past 18 months to create one joint library catalogue, using a shared computer system. Sligo Library Service introduced this new computer system, Sierra, on Wednesday March 1st 2017.
The new Library Management System manages the issuing and return of all stock, the catalogue/database, internet interface, digitised material, online material, self check kiosks and your membership records. This means that Sligo members will be able to borrow lending items from libraries all over the country from a much larger collection which is measured in the millions.
The Cathaoirleach of Sligo County Council Councillor Hubert Keaney said
"The new system will be will be an invaluable resource for students and those doing any kind of research. For recreational readers, the strengths of the public library service in terms of the depth of the stock will make it easier for those seeking items by their favourite authors that may not be available because they are out of print."
A nationwide courier service is in place to move the requested stock between all branches.
As the new library management system is being used by a consortium, consisting of all public libraries in the country, a general set of guidelines has been introduced to make the inter-lending of stock across the country possible. This also means that certain charges have been standardised and this includes the overdue charge which will change to 0.05 cent charge per item per day overdue. We would therefore encourage our Patrons to keep the items they have taken out in date by renewing them online at www.sligolibrary.ie using their membership number which is on the back of their library card underneath the barcode and their pin number which was issued to them when they joined.
Benefits of the new Library Management System:
Membership of the library is free.
It will be easier to search and request items, and get recommendations, using the new shared library catalogue.
You will have a much wider range of books and other items to choose from Approx 8 million titles.
You can borrow a maximum of 12 items (including DVDs) for 3 weeks from any branch of any of the Local Authority public library services.
You may reserve up to 12 items.
You can return your books and DVDs to any branch of any public library service.
We will send you a reminder, by email, to let you know that your books and DVDs are due back, that items you requested are ready for collection, and to let you know about library events.
Readers are able to reserve and renew books and other items 24/7 using our online service.
In order to maintain circulation users will be charged a fine of five cent (€0.05) per day for any item not returned or renewed on time.
Current members will not need to get a new library card but we ask you to bring your card with you each time you visit the library – this will help you get the most out of our new system.