Blog 12 - Environment and the Curriculum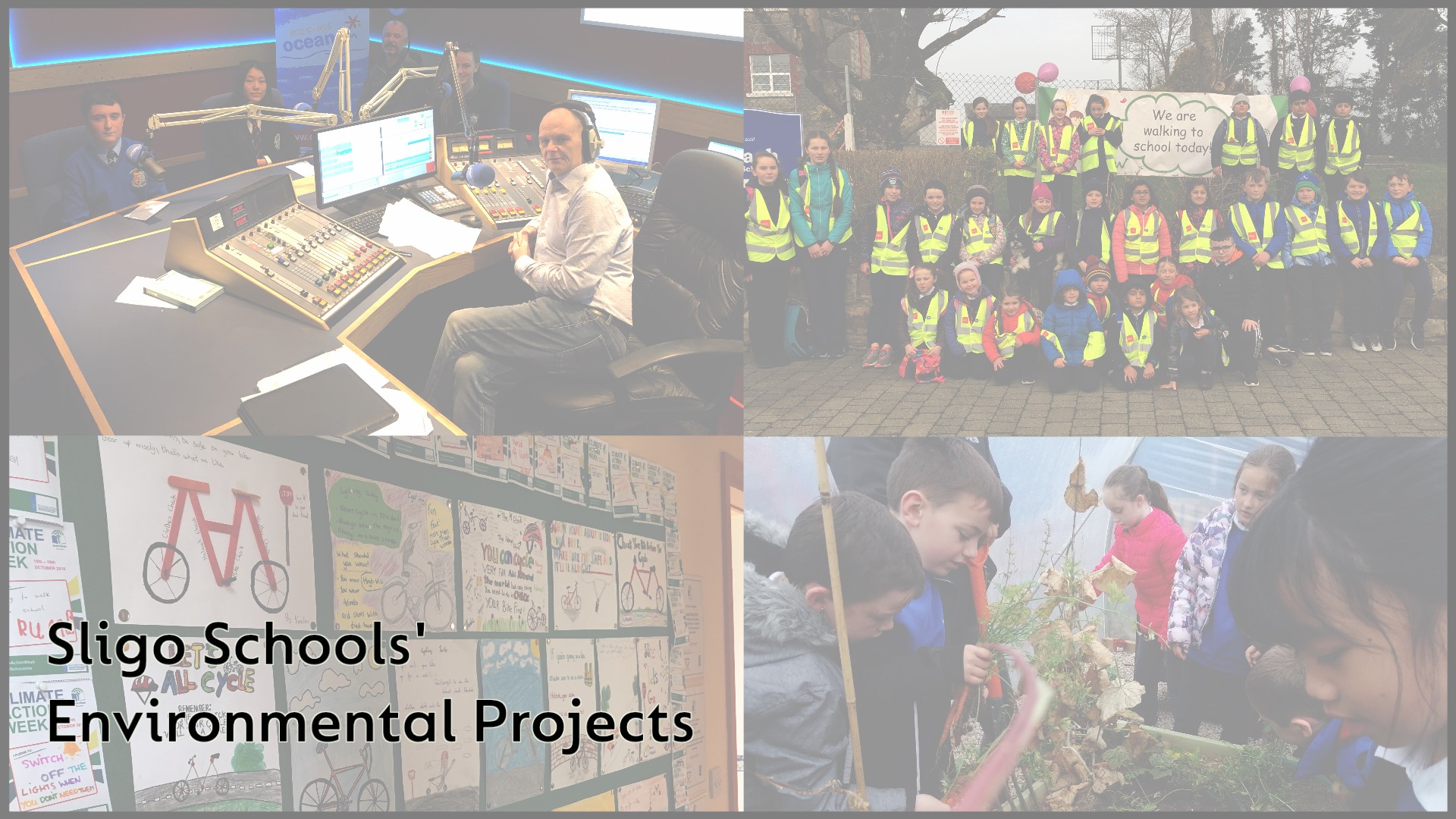 Huge work being done in Sligo as part of Green Schools
As the recent climate strikes around the world show, students everywhere are grappling with environmental concerns in ways that put many adults to shame. It has often been said that this is a problem that one generation has created for another to deal with. And the work needs to start now.
Over the past 6 week environmental awareness campaign, Green Aware Sligo has sought to highlight some of the main concerns we all have for the environment, and to recommend steps we can take individually or collectively to impact positively on reducing carbon emissions.
We have also highlighted the efforts being made across the board by organizations and individuals to address these issues, and also to inform people as to the steps we need to take to have a positive impact on the environment.
Several of the secondary schools in Sligo have been part of that programme. The Green Aware team asked secondary students from the Ursuline, Mercy, Summerhill and Sligo Grammar to outline for us the main environmental concerns they have and to identify measures they and the broader student body at schools elsewhere could take to make real and significant change within the schools themselves.
The points they raised apply not just to students and schools, but to workplaces and homes everywhere. We could all take on board some of the objectives the students are putting in place, and do them without any fuss.
For example, the schools have committed to switching off lights when not in use. This time of year, lights are constantly being left on, using unnecessary extra energy and also raising energy bills.
They also want to encourage their schools to reduce their waste, and to segregate it better. We can all do this at home, so there's no reason schools can't follow suit, albeit while dealing with the challenges of much bigger numbers of people, outside catering companies, etc. Already the students have engaged with management at schools to try to improve their performance in this regard, to ensure more food waste is composted, items for recycling are segregated and expensive black bin waste is minimized.
Schools are also looking at how they could reduce the use of single use plastics in the schools. The Ursuline, for example, has a great policy of encouraging students to bring their liquids to school in keep cups, and this has led to a significant reduction in the amount of drinks being bought in single use plastic bottles. Summerhill has an active number of litter pickers, in an initiative which has been supported by Sligo Tidy Towns. Sligo Grammar are up and running with a waste segregation and composting system. All significant steps, and even more so if these policies could be replicated across every school in Sligo.
At both primary and secondary school levels, An Taisce's Green Schools initiative has actively encouraged schools to take steps towards keeping the environment front and centre as part of the school curriculum. We are delighted that some primary schools have really proved inspirational in this regard. For example, the Mercy Primary and Scoil Ursula have worked extensively on the growth of vegetables in their polytunnel.
And many other schools have also raised the Green Flag, endeavoring to integrate what is a very important issue into the fabric of learning in the school, and doing this in a way that is fun as well as educational. Of course, none of this would be possible without the commitment of school principals and teachers who facilitate these initiatives. Anyone looking to find out more about Green Schools can contact An Taisce's local representative Lisa McDaniel at lisa.mcdaniel@eeu.antaisce.org.
Yesterday a number of local secondary school students were interviewed on Ocean as part of the Green Aware Sligo campaign, giving an articulate and impassioned description of their concerns for the environment. It's time we all did more. There is a huge amount of information available online about small steps we can all take to improve our environmental performance. Some great information across a range of topics has been uploaded to http://www.sligococo.ie/greenaware/
This week concludes our 6 week pilot campaign, but of course the environmental work that many different agencies in Sligo do will continue. We want to highlight the work that schools and students are doing throughout the week, so if you have an environmental initiative in your school or home, and would like us to highlight it across our social media channels, email us the details along with a photo to climate@sligococo.ie.