Councillor Gerard Mullaney Elected Cathaoirleach of Sligo County Council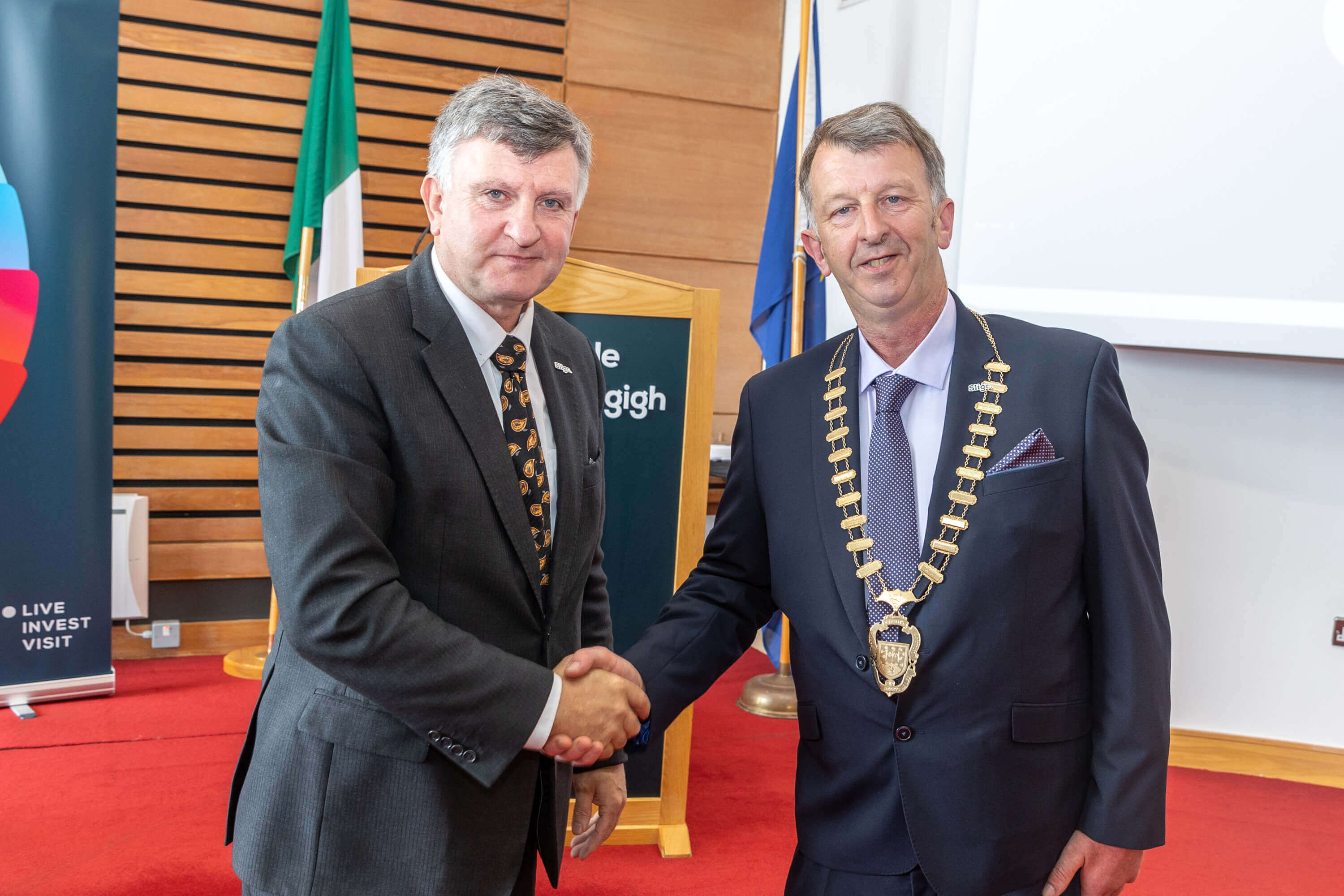 Councillor Michael Clarke with Cathaoirleach Councillor Gerard Mullaney
Councillor Gerard Mullaney has been elected Cathaoirleach of Sligo County Council.
At its Annual General Meeting today, Monday 19th June, Councillor Mullaney was proposed by Councillor Thomas Walsh, seconded by Councillor Martin Baker, he succeeds outgoing Cathaoirleach Councillor Michael Clarke.
Councillor Tom Fox was elected Leas Cathaoirleach.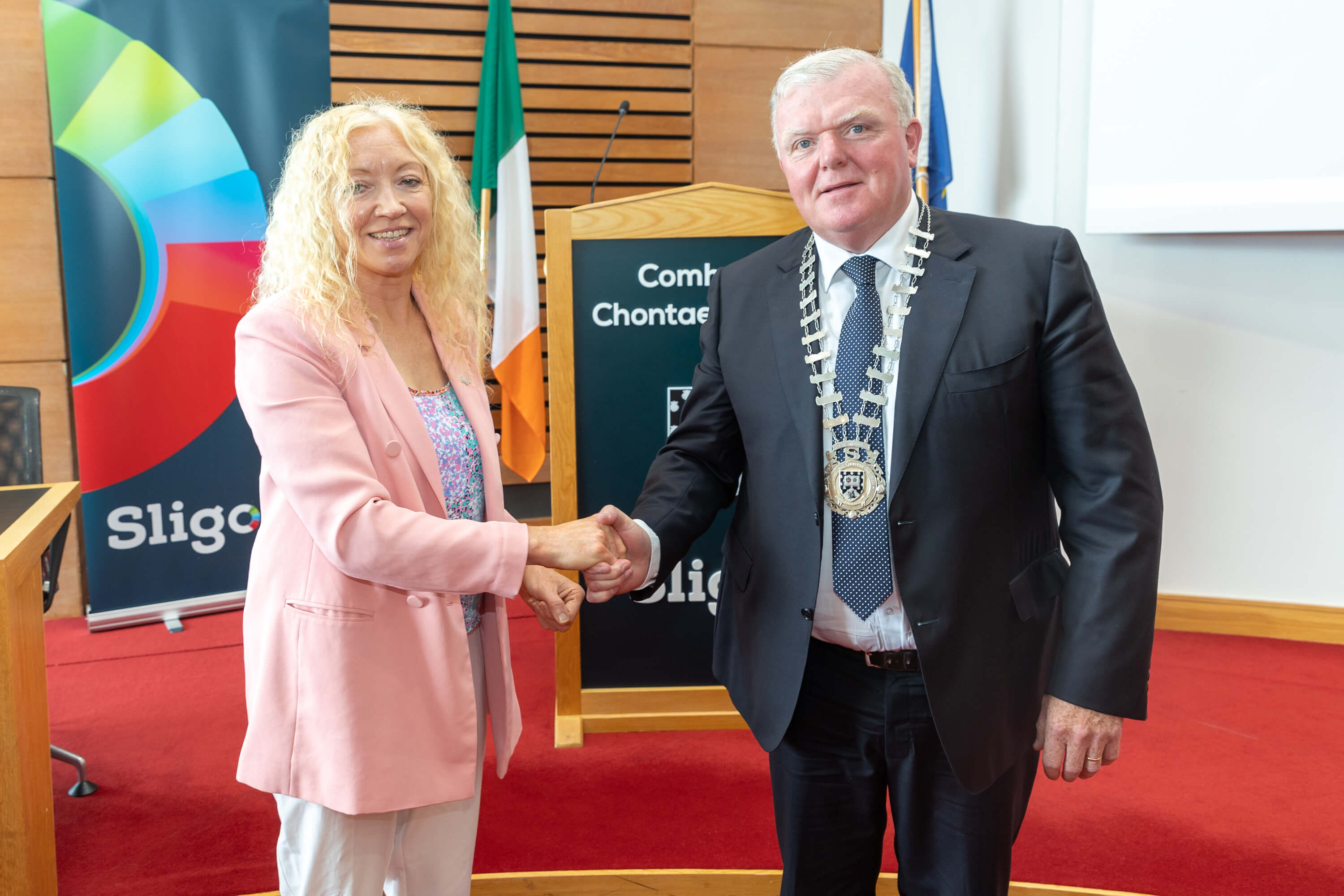 Councillor Marie Casserly with Leas Chathaoirleach Councillor Tom Fox
Councillor Mullaney welcomed his family, friends and supporters to the Council Chamber, including his wife Roisin, sons Peter and Aidan and his daughter Michelle. He also welcomed his son Stephen and his wife Vina in Indonesia, his son Mark in Sydney and his cousin Johh Devin in Boston, who were joining the meeting online.
In his address, Councillor Mullaney commended outgoing Cathaoirleach Councillor Michael Clarke for the diligent and professional way he had carried out his duties over his term.
The Cathaoirleach added 'In this era of rapid change and complex issues, I recognise the importance of innovation and forward thinking. I will encourage collaboration and seek innovative solutions to the challenges we encounter. It is my firm belief that by embracing diversity, harnessing our collective strengths, and fostering an environment of collaboration, we can achieve remarkable outcomes for our community.
I also look forward to working closely with Chief Executive Martin Lydon and his team, to progress policies and initiatives that meet the needs of the citizens of this county.'