Turning on Christmas Lights at Sligo City Hall
Turning on Christmas Lights at Sligo City Hall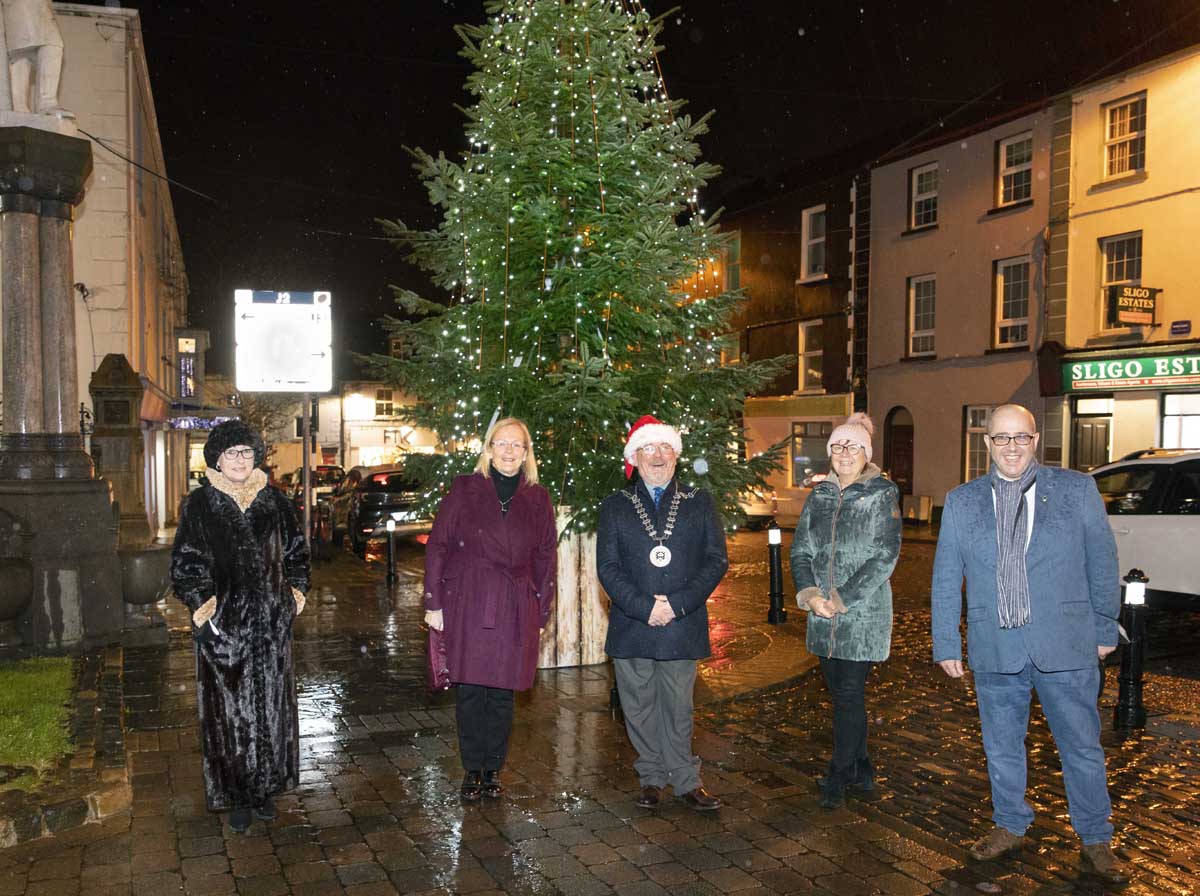 Attending the switching on of Christmas tree lights at Sligo City Hall were: Gail McGibbon, Sligo BID, Councillor Rosaleen O'Grady, Mayor Councillor Arthur Gibbons, Mary Harty, Sligo Chamber and Chris MacManus MEP
Mayor Councillor Arthur Gibbons performed the 'switching on' of the Christmas Tree lights at Sligo City Hall on Thursday evening.
He was accompanied at the ceremony by MEP Chris MacManus, Councillor Rosaleen O'Grady, Gayle McGibbon CEO Sligo BID and Mary Harty, Business Development Manager, Sligo Chamber.
The Mayor said 'It is a great pleasure to perform this special tradition, It has been a year that has presented very difficult challenges for all our community.
We reflect in particular on the families who have lost loved ones over the last twelve months, and we also pay a collective tribute to our many colleagues who continue to show great courage in the front line of our health services.
Christmas is a time for joining with family and friends; This year we are asking people to show solidarity with our front-line workers by observing the health & safety measures by staying safe, and in so doing protecting ourselves and our immediate circle of family and friends.'
The Mayor outlined a brief message for the people of Sligo
Have a safe, peaceful and enjoyable Christmas
In a year that has been hugely difficult for our retail trade, support Sligo businesses by shopping local this Christmas