Storm Barra - Weather Alert
Weather Alert - Storm Barra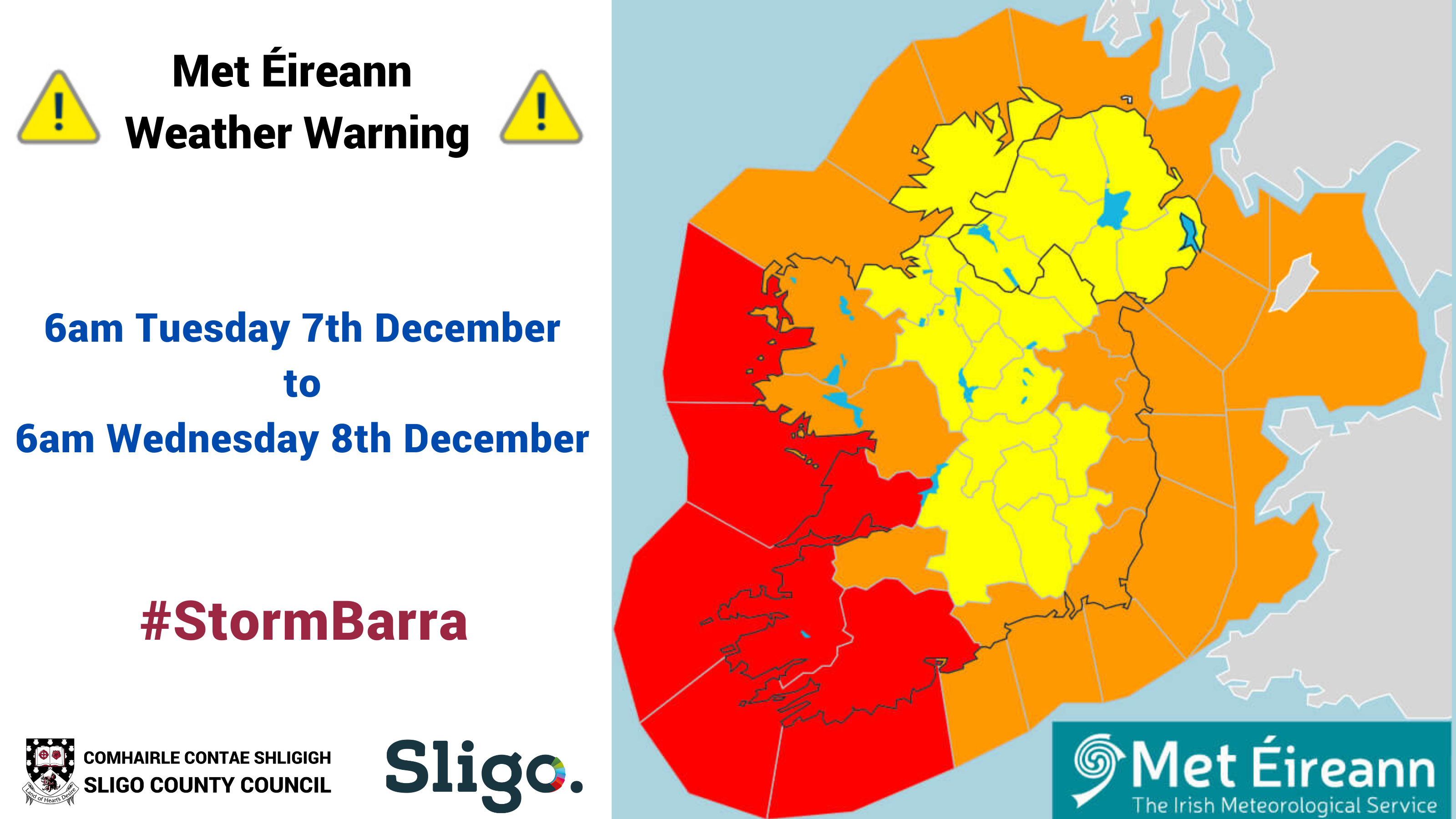 Sligo County Council is advising people to be vigilant over the coming days as Storm Barra approaches.
Severe or damaging gusts are predicted with winds of 100 to 130 km/h, with localised stronger winds likely. Due to a combination of high waves, storm surge and high tide, coastal flooding is expected.
The warning is in place from 6am Tuesday 7 December until 6am Wednesday 8 December. Those in areas affected by the ORANGE Weather Warnings are being asked to consider postponing their journey until the storm has passed
Falls of sleet and hill snow likely in the northwest.
When the extreme weather passes, road users will still have to contend with potentially hazardous road conditions such as flooded roads and downed pylons, lines, trees, branches, and other debris which could block roads.
Obey any road closures or diversions put in place by Local Authorities and An Garda Síochána.
See below a list of Safey Advice to help you stay safe during Storm Barra.