Councillor Taylor Elected Cathaoirleach
Councillor Paul Taylor Elected Cathaoirleach
Cathaoirleach Councillor Paul Taylor with outgoing Cathaoirleach Councillor Dara Mulvey
Councillor Paul Taylor has been elected Cathaoirleach of Sligo County Council.
At its Annual General Meeting on 21st June, Councillor Taylor's nomination was proposed by Councillor Baker, seconded by Councillor Gilroy, and received the unanimous support of the Council.
In his address, Councillor Taylor commended outgoing Cathaoirleach Councillor Dara Mulvey for the diligent and professional way he had carried out his duties over his term. He also conveyed his sympathies to the family of Padraig Branley, former Cathaoirleach and Mayor, who passed away recently.
Councillor Taylor identified a number of objectives for his years, including
Promoting enterprise hubs
Support local businesses
Build on our excellent tourism offering
Establish a 'Sligo Day' to promote Sligo on World Tourism Map
Encourage regional development and progress major capital projects
Capitalise on IT Sligo's designation of Technological University in 2022
Focus on Men's mental health and wellbeing
Councillor Dónal Gilroy was elected Leas Cathaoirleach of the Council.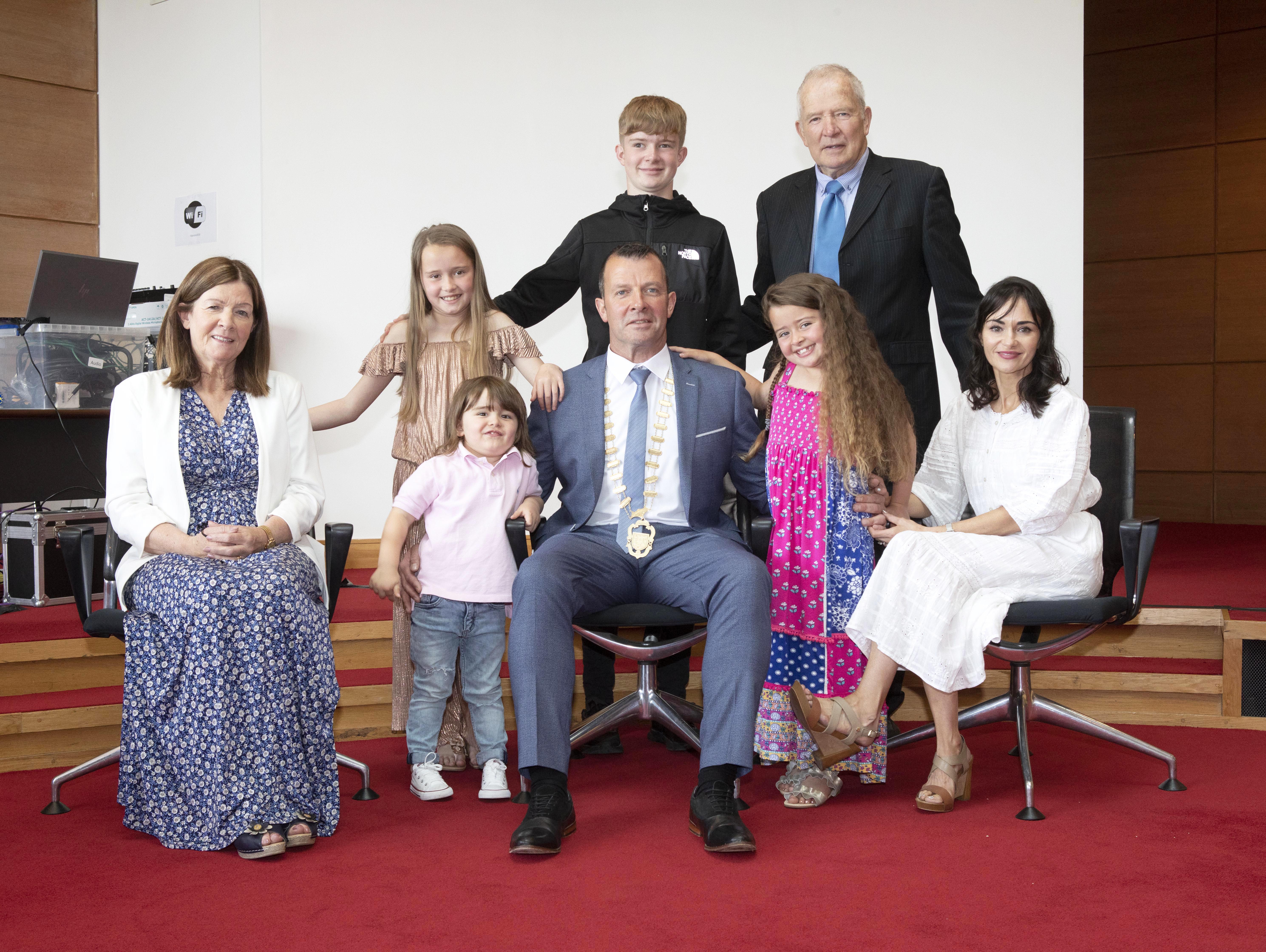 Cathaoirleach Councillor Paul Taylor with his wife Naomi, father Robert, mother Margaret and his children Robbie, Amelie, Freya and Charlie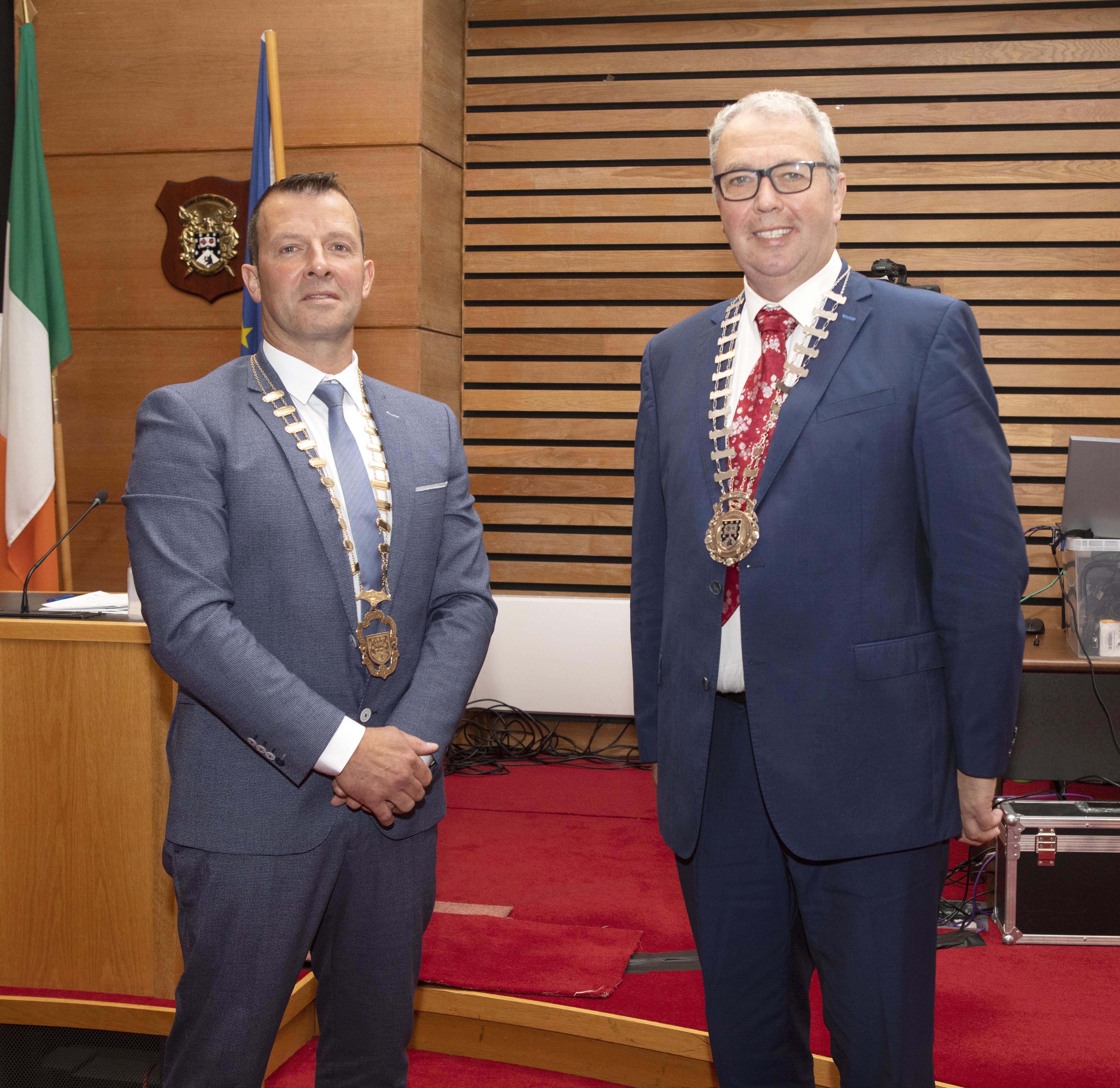 Cathaoirleach Councillor Paul Taylor with Leas-Cathaoirleach Councillor Dónal Gilroy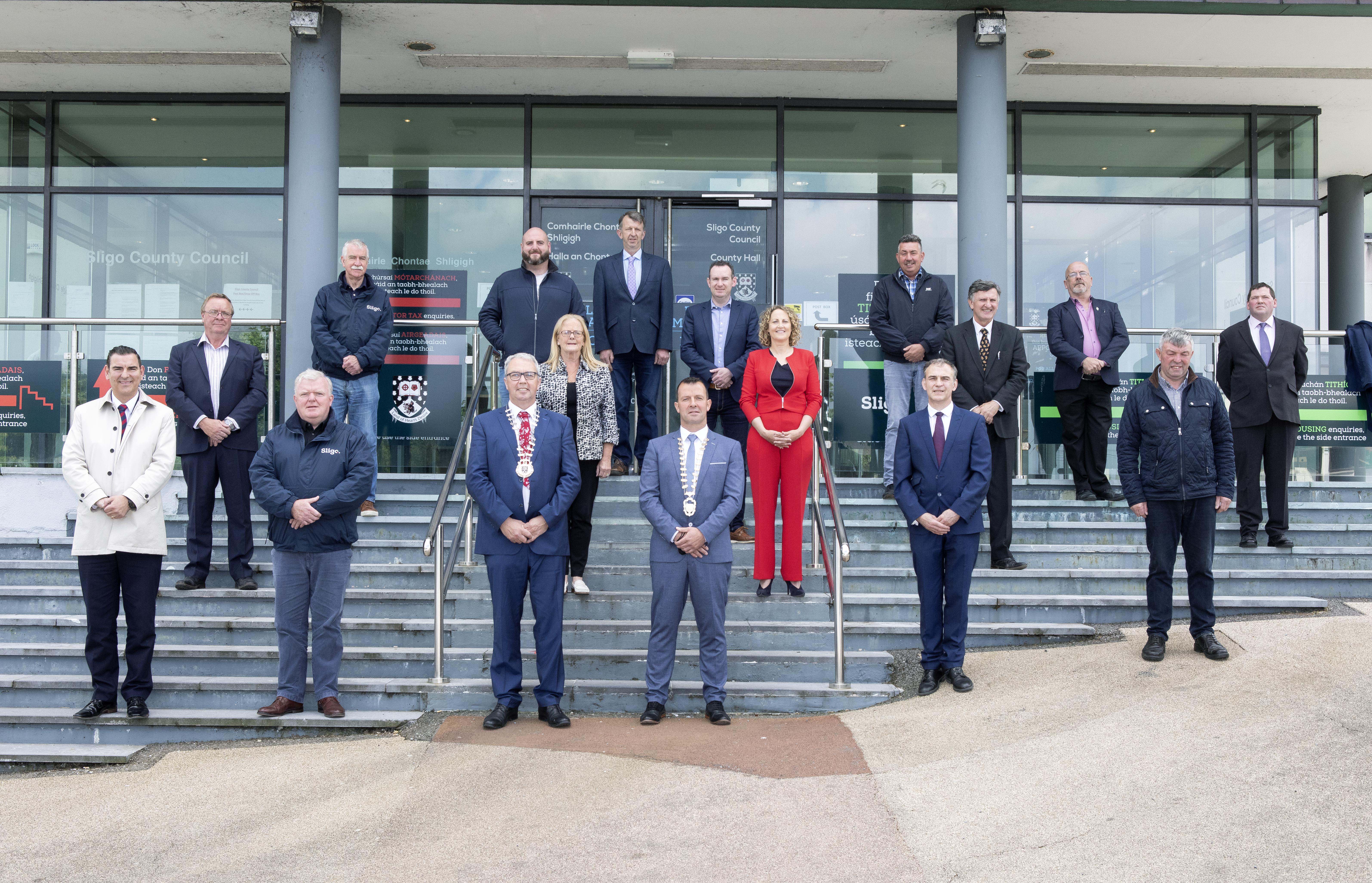 Cathaoirleach Councillor Paul Taylor, Leas-Cathaoirleach Councillor Dónal Gilroy with Council members