Richard Howley Honoured with Cathaoirleach's Reception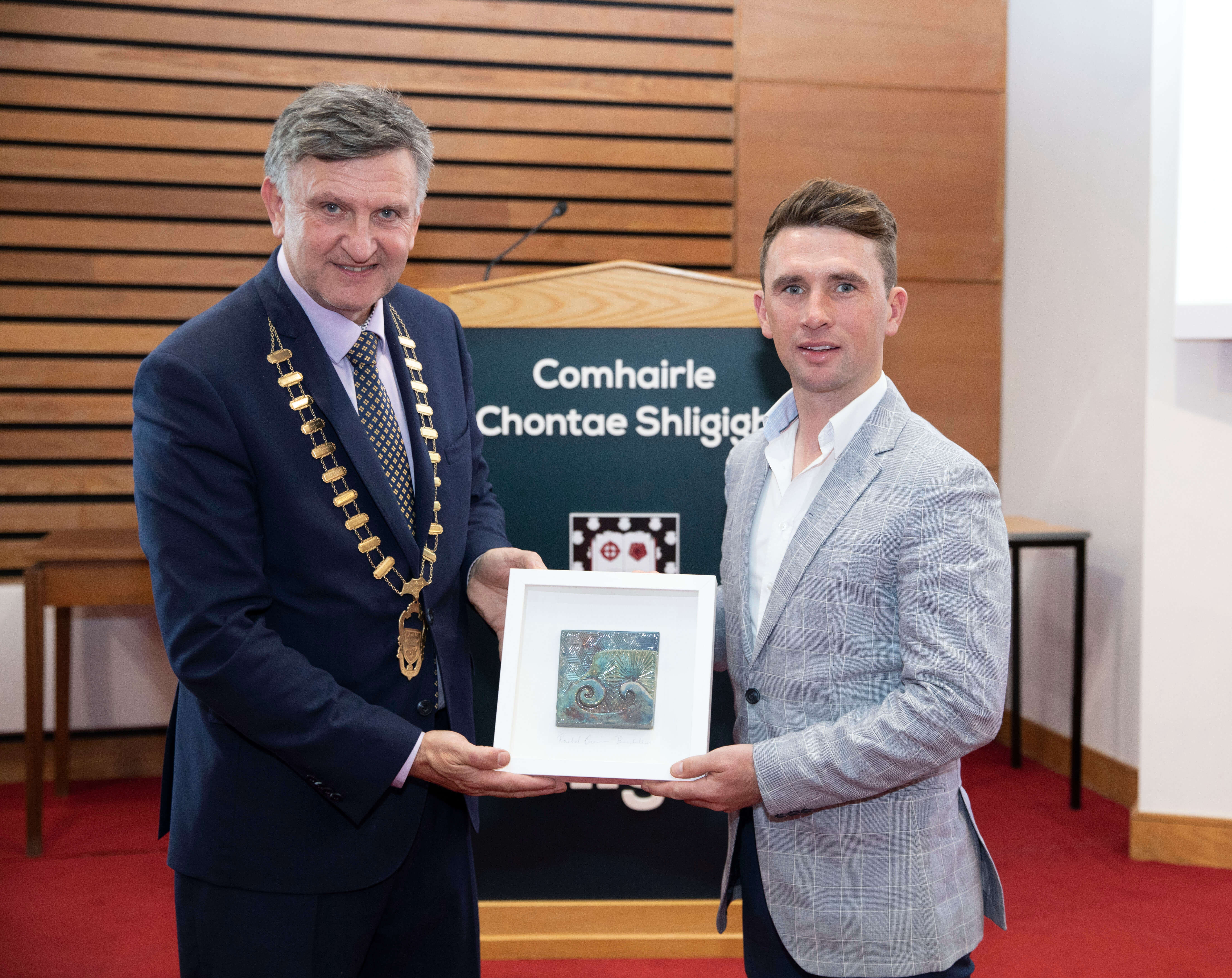 Cathaoirleach Councillor Michael Clarke making a presentation to Richard Howley
Richard Howley has been honoured with a reception by Sligo County Council hosted by the Cathaoirleach Councillor Michael Clarke.
West Sligo native Richard Howley's recent success in the Dublin RDS horse show attracted major media attention, but his extensive roll of honour extends back many years.
Richard was joined at the ceremony by his wife Morgan, family and friends.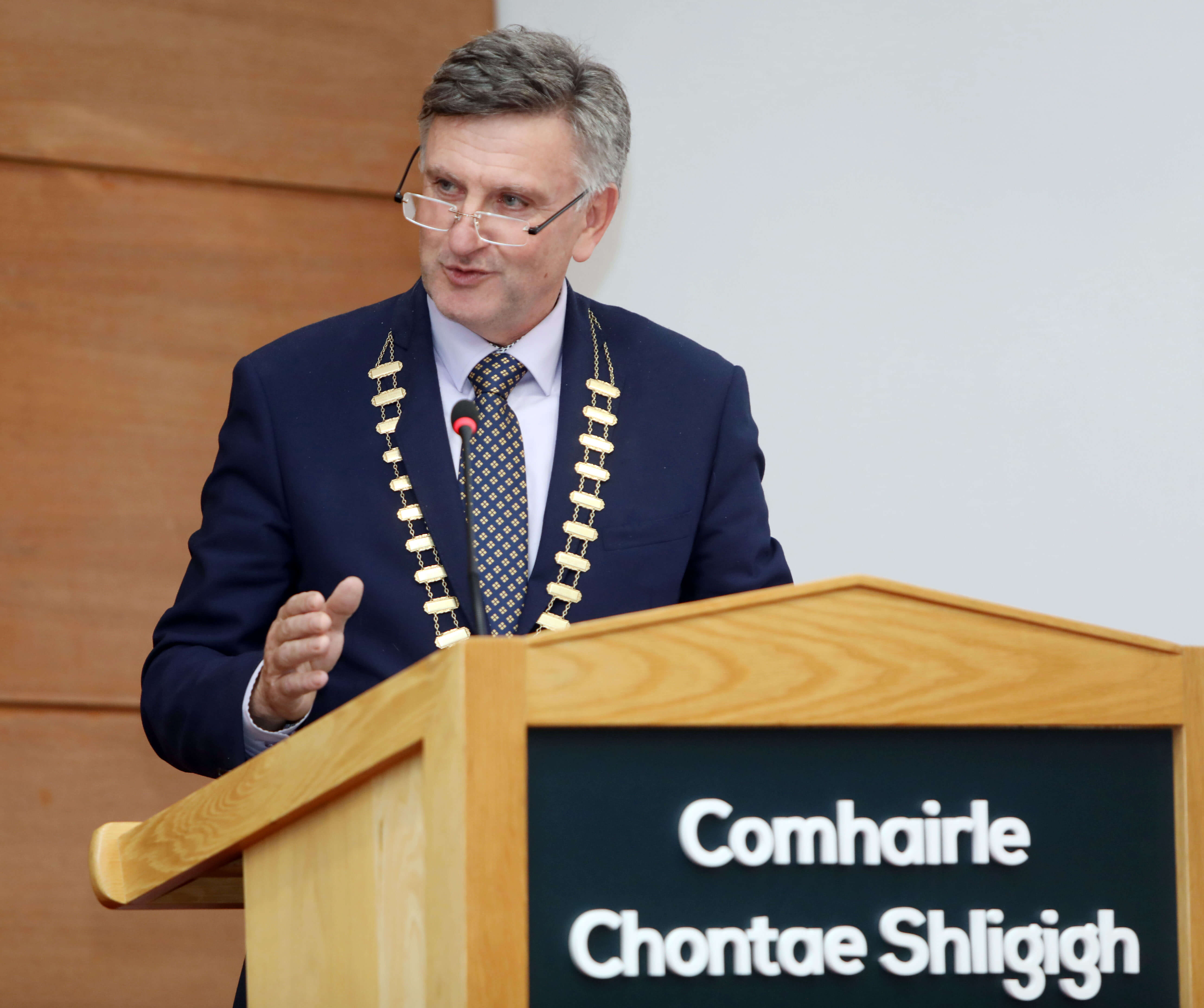 Cathaoirleach Cllr Michael Clarke speaking at reception for Richard Howley
Sporting Heroes
In his welcome address the Cathaoirleach said 'Sligo people have a special regard for their sporting heroes, we follow their careers with interest and celebrate their successes with great pride. This is true for the individual and team sports, and our special guest this afternoon has excelled in his chosen discipline on the national and international stage.
Inspiration
'Apart from the joy he brings to his family, supporters and his local community, Richard's career serves as an inspiration for other young riders to follow in his footsteps.
Richard was declared World Champion in 2018 following his success at an event in Belgium, and has earned first place at numerous events throughout the world. Very often these victories were earned against top class opposition, which makes his roll of honour even more remarkable.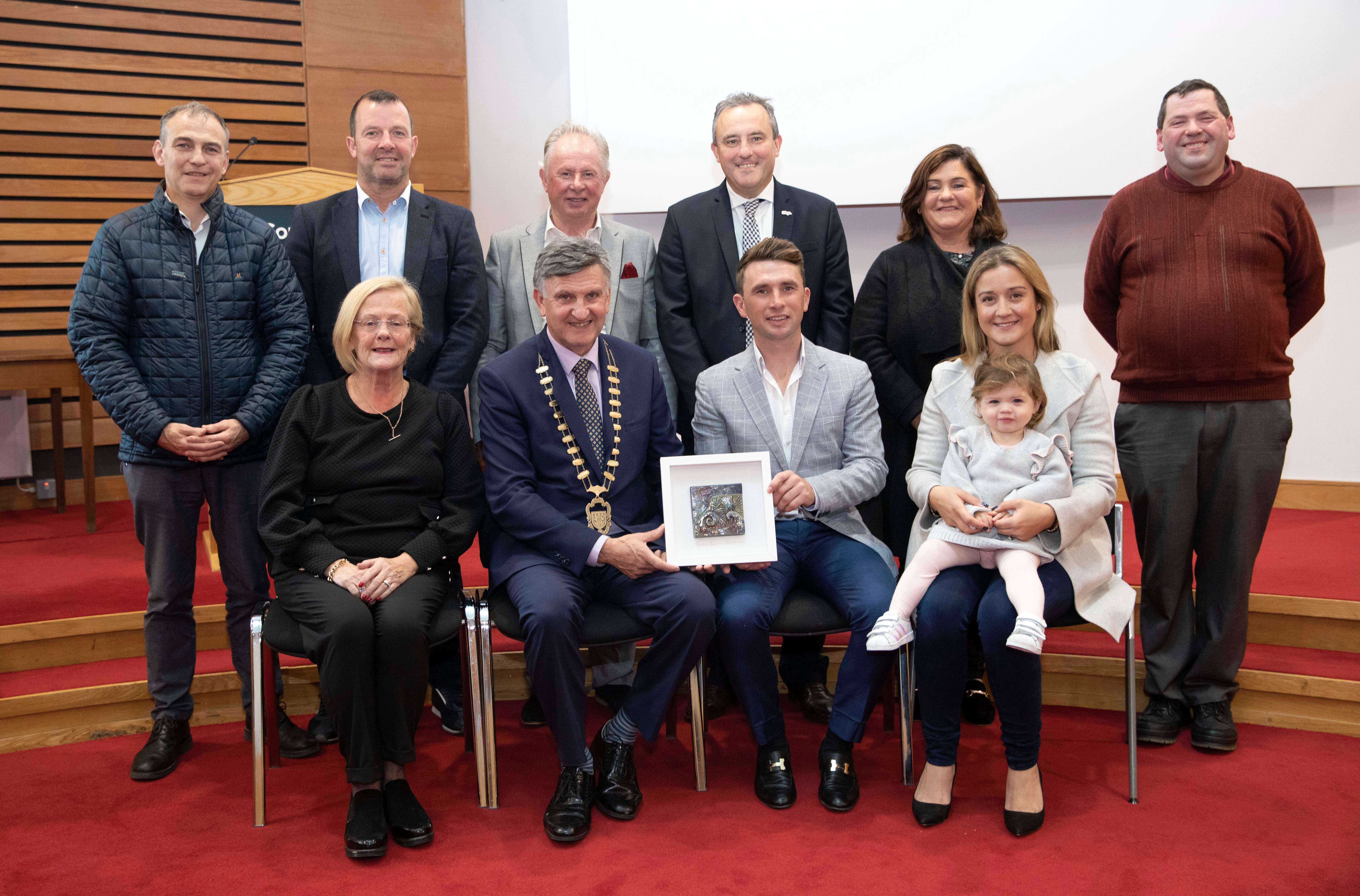 Front Row (Left to Right): Councillor Rosaleen O'Grady; Cathaoirleach Councillor Michael Clarke; Richard Howley; Morgan Howley with Winter Howley;
Back Row (Left to Right); Councillor Dara Mulvey; Councillor Paul Taylor; Patrick Howley; Martin Lydon, CE Sligo County Council; Pauline Howley; Councillor Martin Baker
Generous
Knowing Richard's character, he will be generous in sharing the lessons of his many years experience at the top level of his sport.
Appreciation
This afternoon, Sligo County Council extends its congratulations to Richard, and on behalf of the county Sligo community, conveys its appreciation to you. This is in recognition for your sporting achievements, and the character and resolve you have shown on each step of this special journey.
Cathaoirleach Councillor Michael Clarke concluded by quoting a phrase of Richards 'If you train hard, you will not only be hard, you will be hard to beat, strive for perfection.'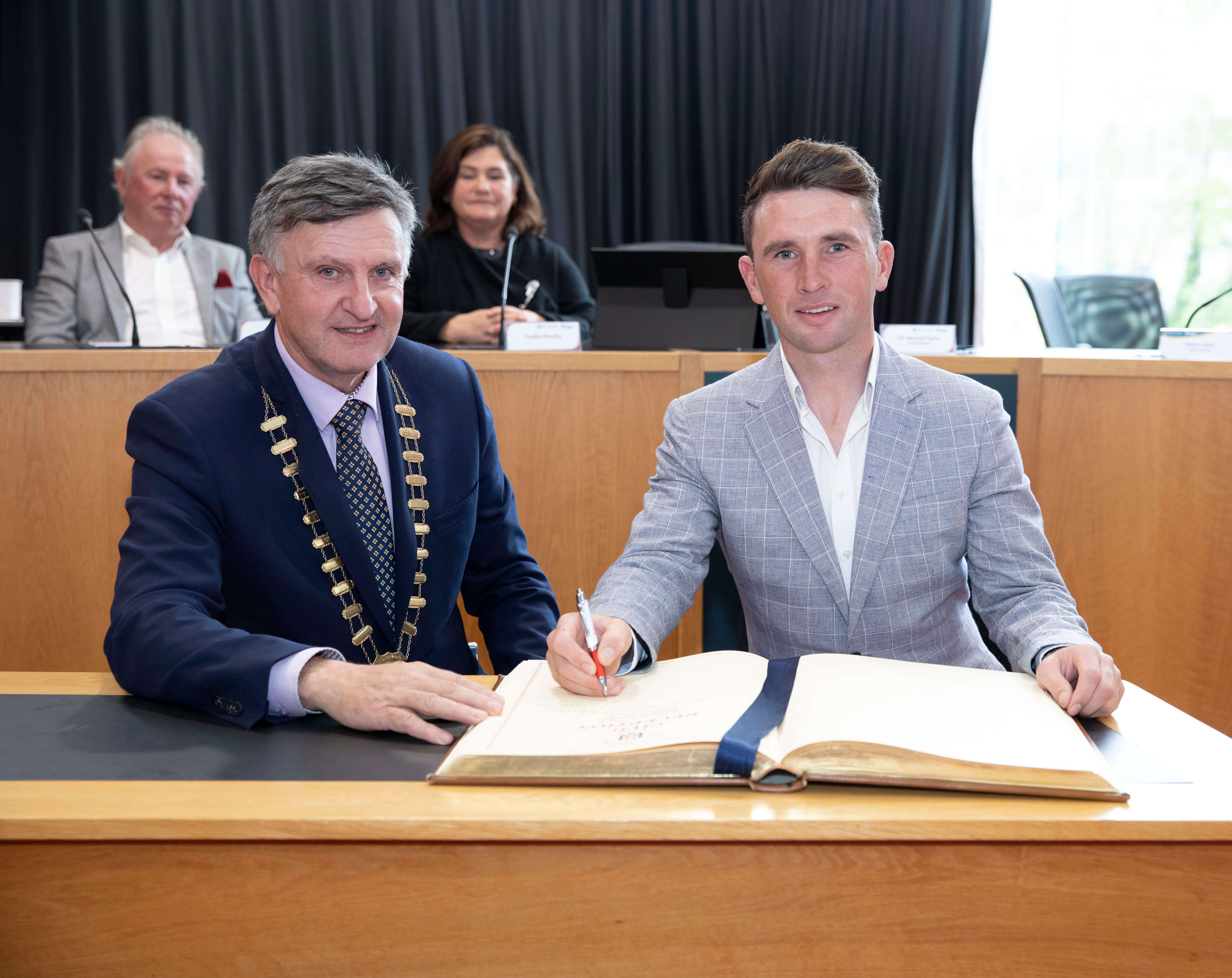 Cathaoirleach Councillor Michael Clarke with Richard Howley signing the Distinguished Visitors Book