Yeats Day 2020
Yeats Day Challenge 2020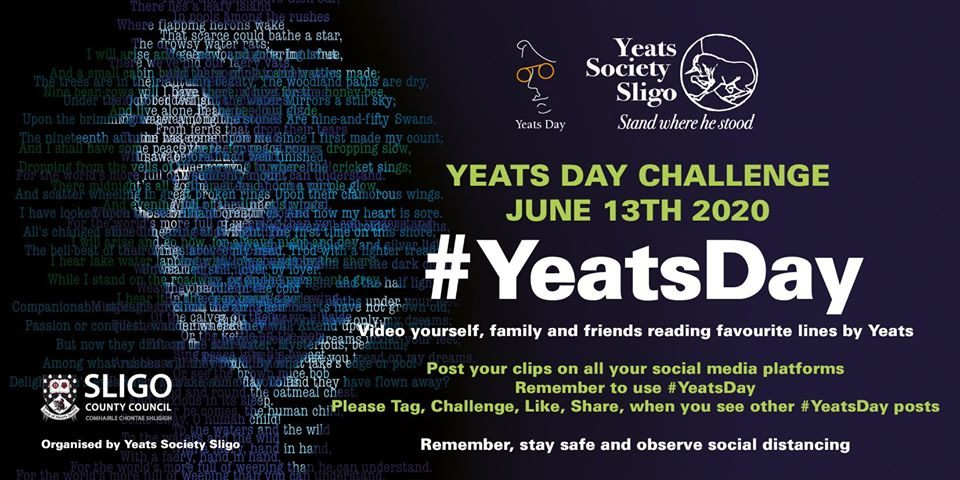 Video yourself, family and friends reading favourite lines by WB Yeats for the Yeats Day Challenge June 13th 2020.
Remember stay safe and observe social distancing.
Post your clips on all social media platforms.
Remember to use #YeatsDay and tag @yeatsdaysligo @Yeatssocietyirl
Please tag, challenge, share and like when you see other #YeatsDay posts.
This year, Yeats Day will be celebrated at home. All events will be live streamed on out Facebook page. #YeatsDay
Yeats Day celebrates the birthday of Ireland's national poet, WB Yeats. It promotes culture and creativity and Sligo, Yeats' spiritual home. Enjoy poetry, drama, talks and birthday cake!
Yeats Day Festival Programme 2020 (PDF)
- 293 kbs