Make Way Day
Highlighting issues facing people with disabilities - Make Way Day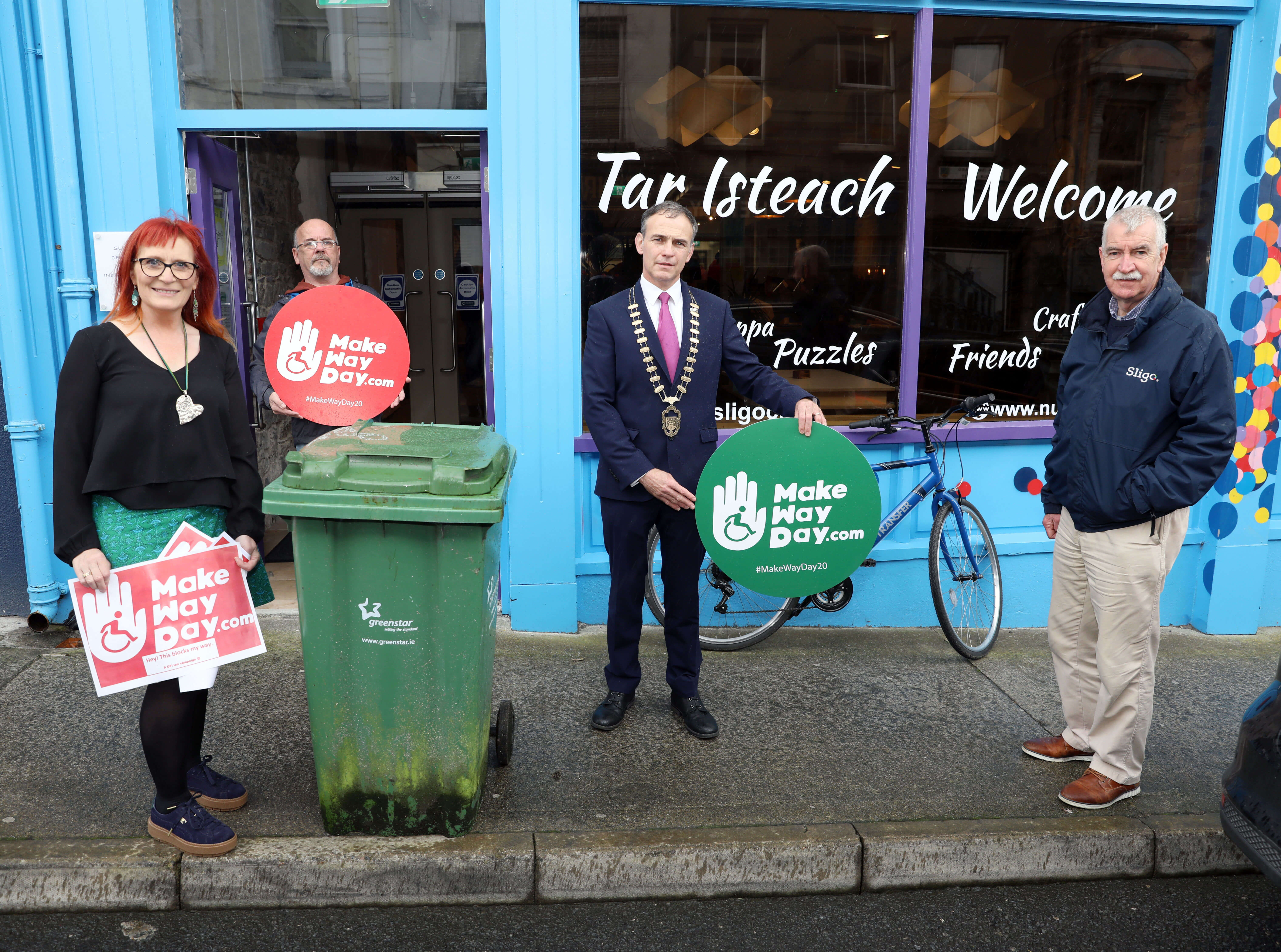 Maria Mulligan, CEO, Centre of Independent Living, Sligo Councillor Arthur Gibbons, Cathaoirleach Councillor Dara Mulvey, and Councillor Declan Bree, Chair of Sligo County Council's Disability Consultative Committee
'Make Way' Day, Friday 25th September, is a national campaign coordinated by the Disability Federation of Ireland.
Its purpose is to offer support and solidarity to people with disabilities, especially at this time when people are facing a range of challenges during the Covid pandemic.
The initiative is supported and promoted by all the Local Authorities in the country, and is a community-wide effort to ensure people with disabilities are given optimum choice, control and respect of their daily lives.
According to the Cathaoirleach of Sligo County Council, Councillor Dara Mulvey
"Public representatives have a responsibility to highlight and promote these issues and to work to deliver meaningful change in our society. There are a range of issues, including equal access to Information services, products and programmes".
The National Disability Inclusion Strategy was published in 2017 to promote greater inclusion by people with disabilities in Irish society. One of the key objectives of the strategy is to give legal effect to the principle that mainstream public services should serve people with disabilities alongside other citizens.
The Cathaoirleach said
"Sligo County Council is fully committed to these objectives. Our Disability Consultative Committee under the Chair Councillor Declan Bree has carried out excellent work and last year published a 'Disability, Inclusion and Access' Strategy, one of the most important documents produced by the Council in its last term. We believe issues surrounding access and inclusion are among the most important to be addressed by our Council, and we will continue to work with national and local agencies to deliver on agreed proposals.

I would encourage listeners who wish to find out more about these very important issues to visit the website of the Disability Federation of Ireland or study the Disability, Access and Inclusion Strategy 2019-2022 on Sligo County Council's website".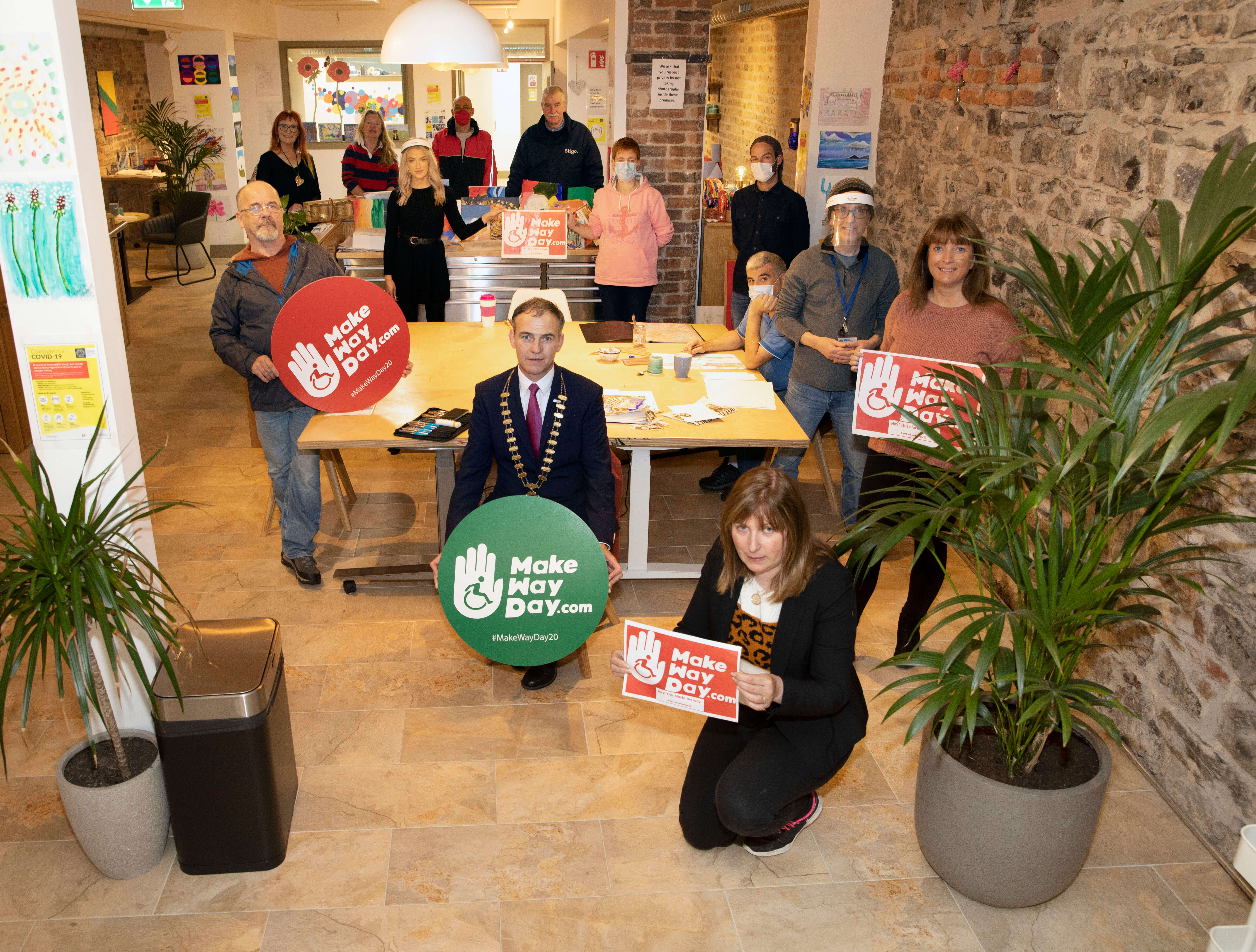 Cathaoirleach Councillor Dara Mulvey with Councillor Declan Bree, Councillor Arthur Gibbons and staff of Centre for Independent Living, Sligo