Bikes for Africa Initiative 2020
School Bikes Africa - Rotary Ireland

We need strong sturdy bikes that can withstand rough terrain and to suit primary and secondary level students.
DONATE UNWANTED BIKES
Make a difference to a students life today
Children in Africa often have to travel 10km or more to get to school and back in a day and doing this on foot in extreme heat can be difficult at best.
Our School Bikes Africa project collects unwanted bikes from across Ireland, delivers them to Loughan House and Shelton Abbey open prisons where the prisoners refurbish the bikes. They are then shipped to Africa and distributed to school children giving them the chance of a better future. To date Rotary Ireland have delivered 4,000 bikes and therefore helped 4,000 children get to school each day, but our work is far from done. We would urge you to GET INVOLVED and help to transform the lives of these children.
While providing these children with bikes for school, we are also helping those much closer to home. The prisoners at Loughan House and Shelton Abbey are also getting a chance of an education as the School Bikes for Africa project allows them to study for a City and Guilds/ FETAC Bike Mechanic's course which helps with their rehabilitation back into society and their job prospects. Finally the environmental impact of recycling these unwanted bikes is another added benefit of this project.
To arrange drop-off of suitable bikes, please contact:
Sligo County Council: 071 911 1254
Sligo Rotary Club: 087 331 7728 / 087 245 1570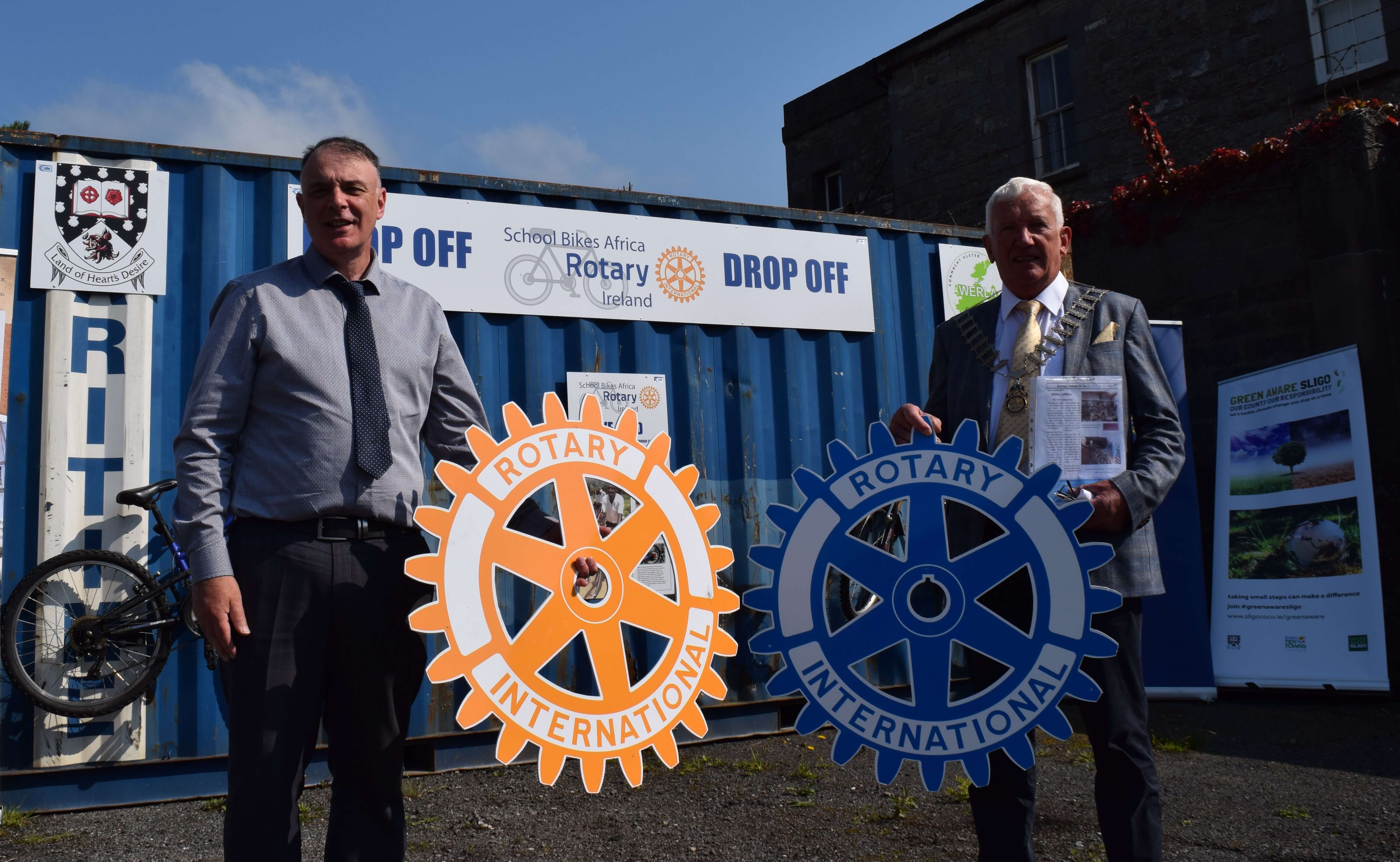 Tom Kilfeather, Director of Services Sligo County Council with Jimmy Waters, President of Sligo Rotary Club