Ballymote-Tobercurry MD July Meeting
Municipal District of Ballymote-Tobercurry July Meeting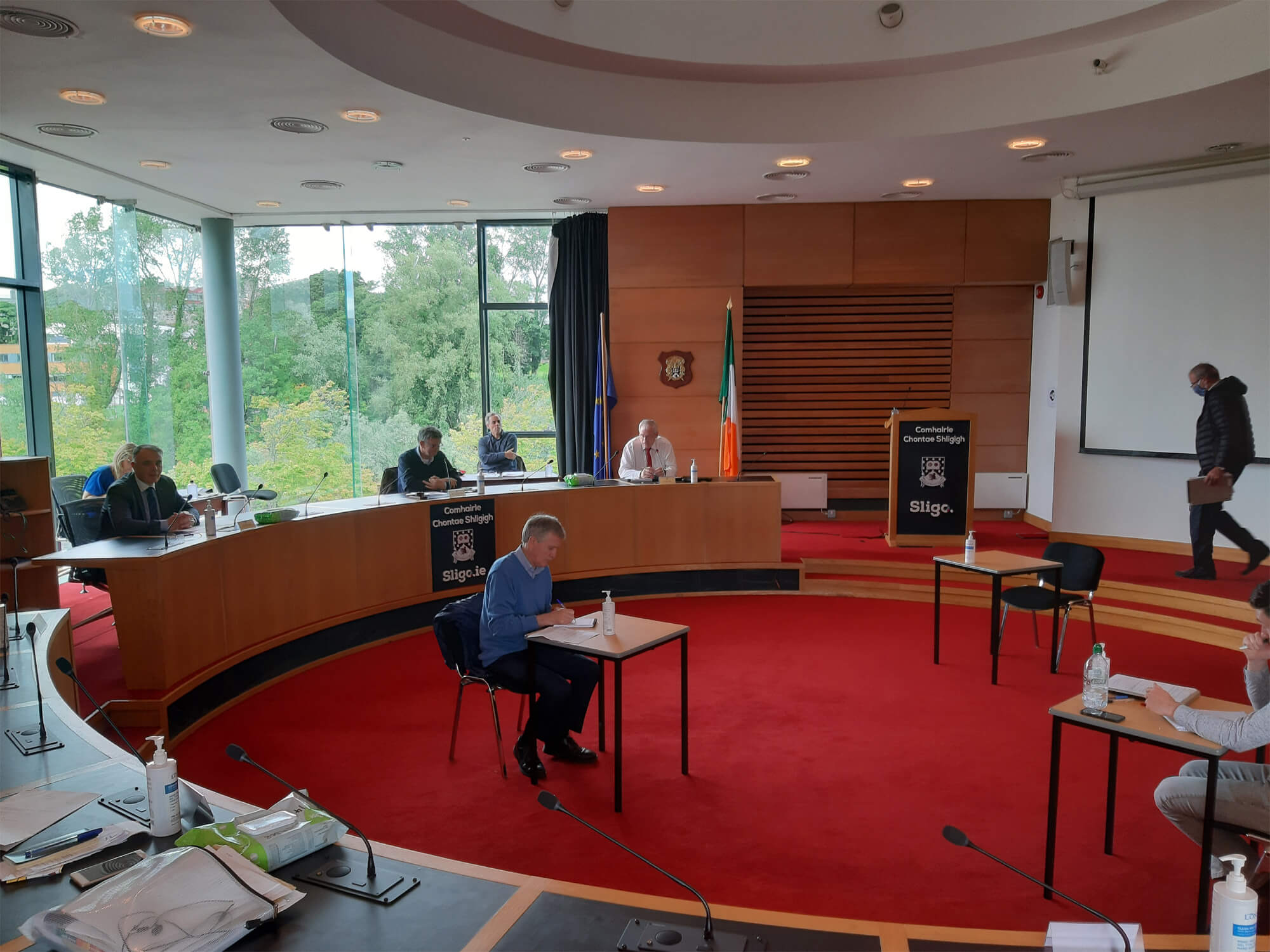 Report on meeting 27th July.
Members:
Councillor Michael Clarke (Chair),
Councillor Martin Baker,
Councillor Martin Connolly,
Councillor Gerard Mullaney,
Councillor Dara Mulvey,
Councillor Joe Queenan,
Councillor Paul Taylor
Recent meeting:
Monday 27th July, Council Chamber, County Hall
Meeting Agenda
Agenda of meeting of the Municipal District of Ballymote-Tubbercurry - Meeting Date 27/07/2020
Report on meeting
Upcoming development projects Enniscrone and Tubbercurry
As two of the key settlements in rural County Sligo, Tubbercurry and Enniscrone have been identified as locations for development under the county development plan. Within this context Sligo County Council has sought and been allocated funding of ca. €1.5M aimed at the future development of Enniscrone and Tubbercurry under a range of funding streams.
Enniscrone & Tubbercurry Investment Proposals (PDF)
- 962 kbs

Positive impact of ICT
Councillors were briefed on the positive impact of Information and Communication Technology (ICT) during the Covid emergency. The positioning and promotion of Sligo as a Smart City/County region has been given an unexpected boost by the acceleration of 'all things digital', as people who may have been reticent about video conferencing and now well versed in the technology and in the new virtual meeting etiquette.
The following are some of the most prominent support initiatives put in place:­
Promotion of COVID message through website and social media

Published videos for the promotion of the COVID safety messaging
Over 50 COVID related posts during April on Facebook, twitter, Linkedln and lnstagram

Support for Community Response Forum - Enabled support for the Community Forum while staff worked from home.

Setup of Customer Relationship Management System for response desk
50 Staff trained and set-up on the CRM for the new community response Department
Development and setup of call centre / response desk on CRM
Setup of multiple channels for the public to log queries with the call centre, e.g. phone, email, web form
Setup text message integration to take queries into the CRM
Development of reports from CRM for management use
Submission of daily statistics to the Taoiseach's office each evening

Online / Virtual Meetings - Allowed for meetings to be carried out using video conference software.
Setup and support of facilities for Council meetings at IT Sligo to enable compliance with social distancing.