IBYE: Feature Interview
IBYE: Feature Interview with Past Participant from Sligo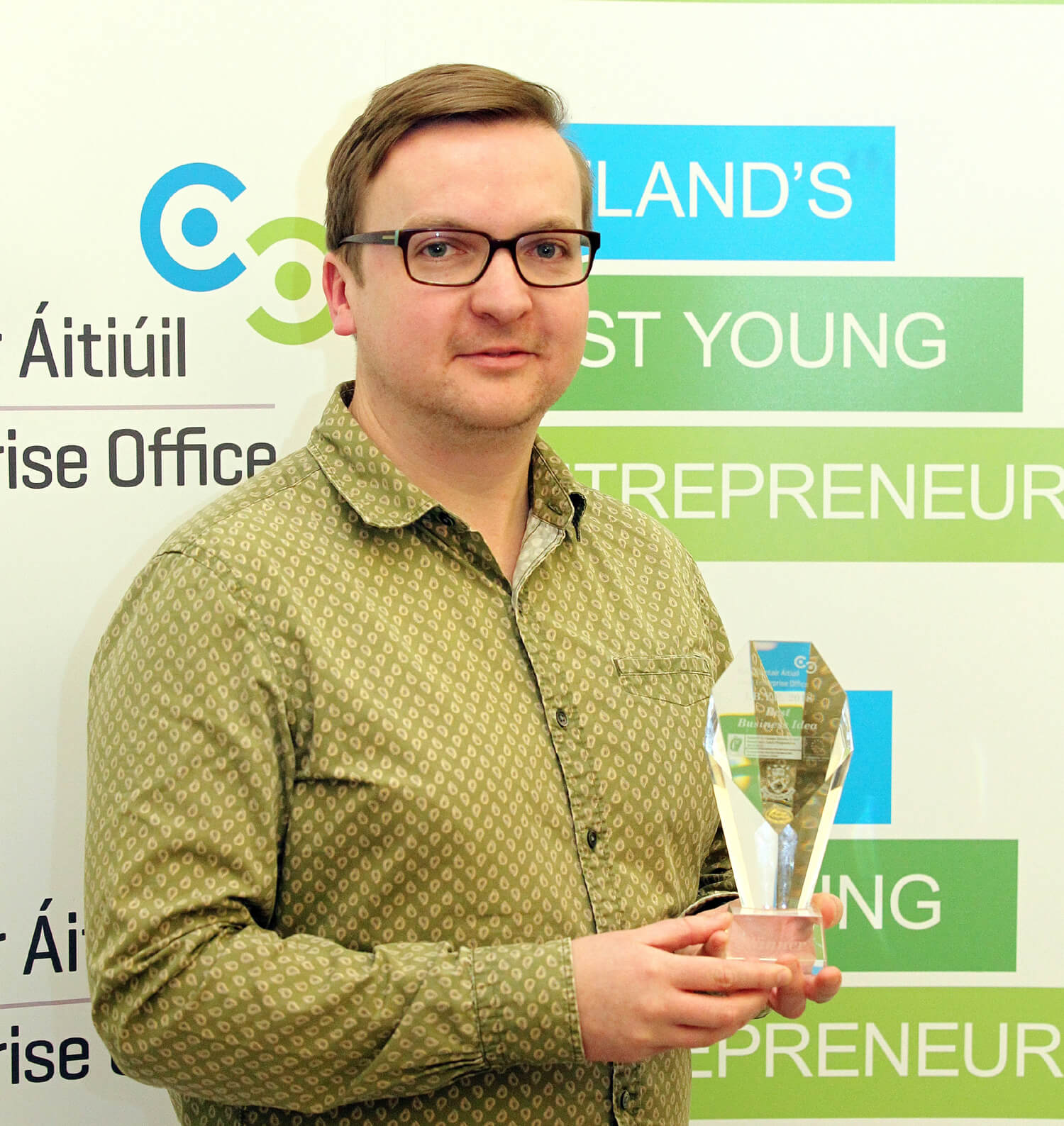 Noel Dykes, Winner of the 'Best Business Idea' Category in Co. Sligo
The closing date for applications for the Ireland's Best Young Entrepreneur competition is March 15th.
The competition is open to anyone aged 18-35 who has a great business idea or is already running their own business. Run by Local Enterprise Office Sligo, it is a brilliant opportunity for young entrepreneurs to learn from business mentors, network with other young business people and possibly to win valuable investment in their business.
This week we talked to Noel Dykes of Frankli from Sligo who took part in the competition in 2018. We caught up with Noel to hear all about his experience of taking part in the competition.
So Noel, tell us about your business:
Frankli is software product company that has developed an employee led engagement and performance management solution for Small & Medium size enterprises. Our customers are predominately knowledge workers and companies with distributed teams.
Where did you hear about the IBYE competition?
I heard about the competition through social media and within the local press. I had also heard good things from previous entrants about the overall process and the positive impact it had on their business.
Why did you enter the competition?
I entered the competition to challenge myself personally in getting out in front of more people and to really raise the profile of what we were doing at a national level. With our first product developed, I also saw this as a great opportunity to get feedback and validation on how we were approaching things from industry experts.
What surprised you most about the competition?
Two things really stood out. Firstly, how well run the whole competition was from start to finish. The level of attention, feedback and insight you gain from mentors and judging panels at each stage proved very valuable. When it came to the national final, you learn a great deal about how to interact with the press, conduct interviews and deliver a succinct message on what your business is also about.
Secondly, it would have to be how supportive and open other entrants were, and the network of like-minded people that you develop. You get to meet many other people on the same journey as yourself with similar challenges, just at different stages. Creating a start-up can be lonely at times, so a network of fellow entrepreneurs you can share things with proved very valuable.
How did you and your business benefit from being involved in IBYE?
Personally, it gave me greater confidence and validation in what we were doing. From a business perspective, winning the 'Best Business Idea' Category locally and regionally and making the National Final helped us raise the profile of our business. We had immediate contact from prospect customers online and direct phone calls from several early stage investors who all referenced IBYE.
Why do you think a young entrepreneur should enter this competition?
From what I can see, it must be one of the best competitions of its nature in Ireland. It gets very good press coverage, is strongly supported by the Local Enterprise offices & Enterprise Ireland and gives you access to a wealth of experienced mentors, judges and fellow entrepreneurs. These are the essential ingredients for anyone starting or growing a business.
And finally, what piece of advice would you give to anyone thinking of entering this competition?
Just to go for it! Get stuck in and give it the time and attention it demands. If you put your best foot forward, take feedback on board and dedicate time & energy to the process, IBYE will not disappoint.
Encouraging young entrepreneurs from Sligo to enter the competition, Head of Enterprise John Reilly explained "Now is the time for anyone aged 18-35 to log on to www.ibye.ie and enter the Ireland's Best Young Entrepreneur competition. It's simple, it's free and it takes about 15 minutes. If you have any problems with the application, my colleague Stephen Walshe in the Local Enterprise Office is happy to help and can be reached on 071 9144779. We have a €50,000 investment fund to share between the winners in Sligo. This competition is a brilliant experience for young entrepreneurs and you never know where it will take you."
Closing date for applications is Friday 15th March. Enter now on www.ibye.ie