Property Marking Unit
Council Acquires 'Property Marking Unit'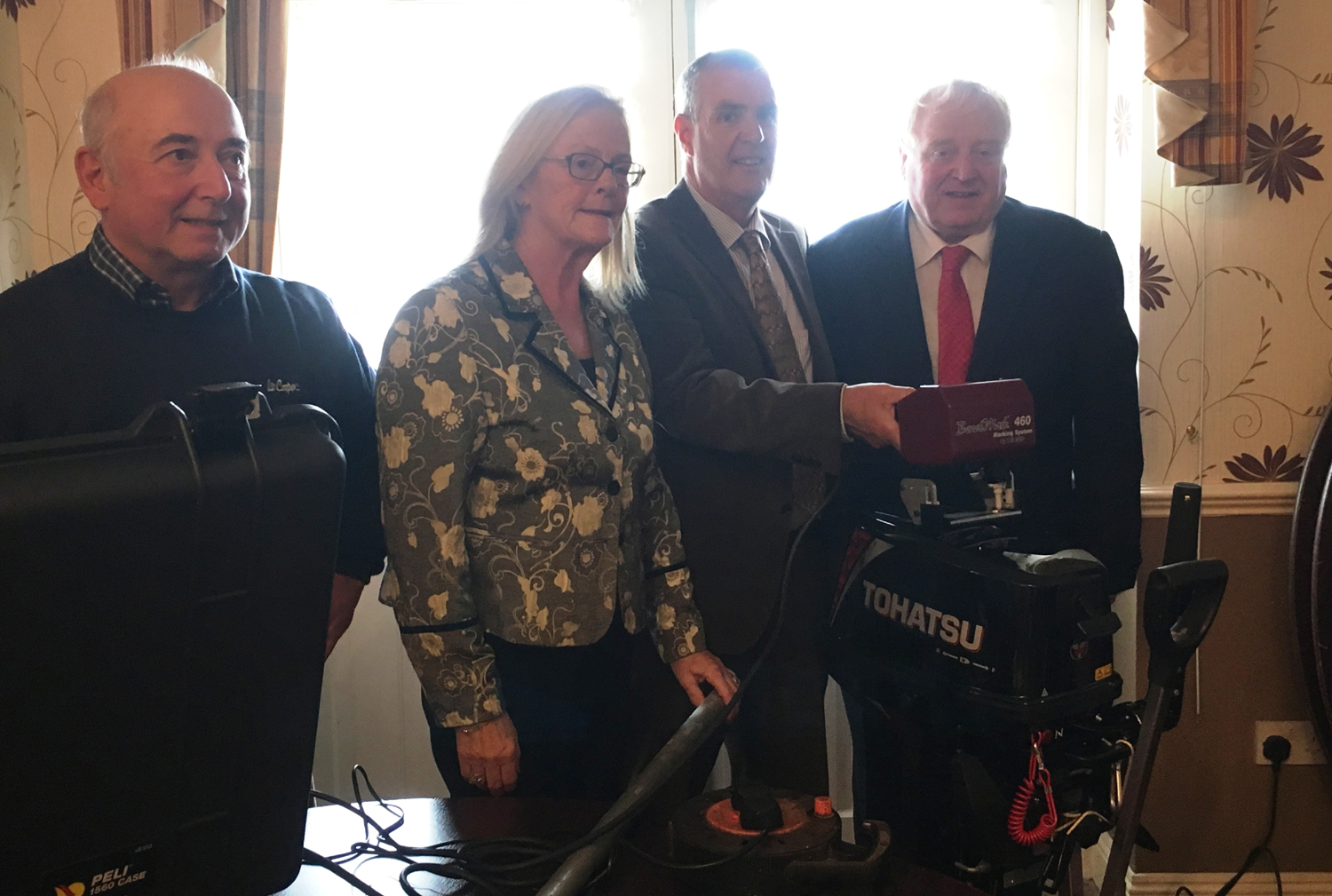 Inspecting the new Telesis Property Marking Unit Left to Right: Ricky Fabozzi; Chair Sligo Joint Policing Committee - Councillor Rosaleen O'Grady; Crime prevention Officer Sligo Gardaí- - James Fox; Deputy Eamon Scanlon
Following a recommendation of Sligo Joint Policing Committee (JPC), Sligo County Council has purchased a 'Telesis Property Marking Unit'.
Chair of the committee, Councillor Rosaleen O'Grady said the Telesis unit 'will be an invaluable resource for the Gardaí in tracing and recovering stolen property, its use has proven successful in other areas of the country. It will be welcomed by Sligo's home-owners, businesses and the farmers, and we will be working with the Gardaí to roll it out over the coming weeks.'
The machine can be used on virtually any material apart from glass, and the mark can be placed on any level area, and it cannot be erased. The machine works by stamping your Eircode using a pattern of dots.
According to James Fox, Crime Prevention Officer at Sligo Garda Station, the purchase of the Telesis Machine by Sligo County Council is a very welcome crime prevention initiative. 'Community groups will have the facility to property mark valuable items such as tools, trailers, boat engines, etc. with the Eircode of the property owner. It is hoped that the initiative will see a reduction in property theft in the county. In the event of a marked property item being stolen, Gardai will have the facility to return recovered property to the rightful owner, through the Eircode marking on the item.'
The Telesis unit will be made available to local communities, details will be finalised over the coming weeks.
- Telesis Property Marking Unit