Launch of BYOB
Sligo Tidy Towns Launch their BYOB Reusable Shopping Bag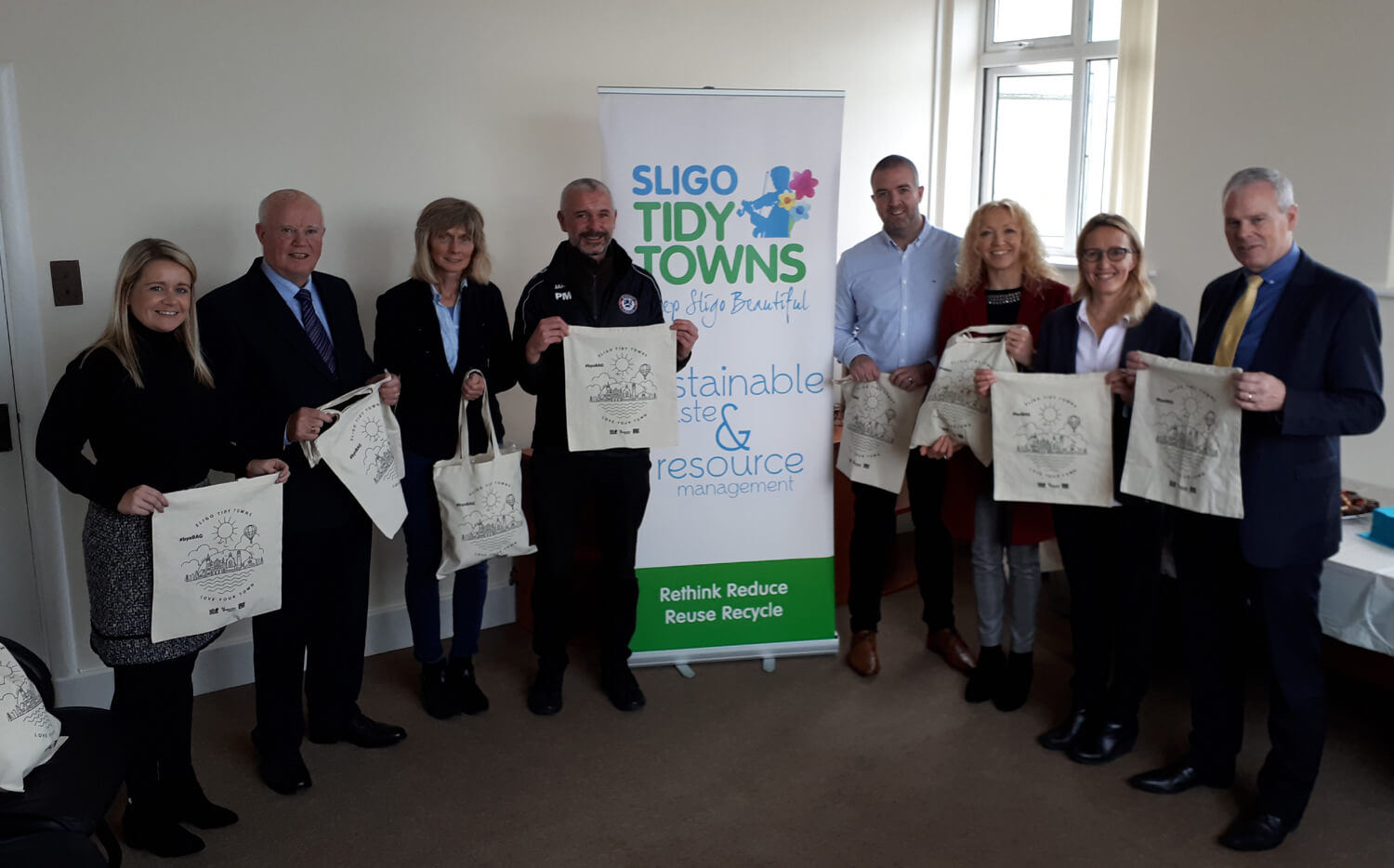 Pictured from Left-Right: Ciara Horan, Greenstar; Peter Tiernan, Sligo Tidy Towns; Lucy Brennan, Sligo County Council and Sligo Tidy Towns; Pete Murtagh, Sligo County Council; Chris Noonan, Greenstar; Councillor Marie Casserly; Emer Concannon, Sligo Tidy Towns; Ciarán Hayes, Chief Executive Sligo County Council
Sligo Tidy Towns recently held a launch for their new reusable shopping bags at the Greenstar Offices at Deepwater Quay.
The new bags, sponsored by Greenstar and Sligo BID, are part of Sligo Tidy Towns ongoing "BYOB Campaign" (Bring Your Own Bag), which started in November 2017. Nola Gibbons of Sligo Tidy Towns said
'we hope this initiative will encourage people to always bring a reusable bag when shopping, not just for groceries, and help reduce the millions of tonnes of waste generated annually from gift wrapping and shopping bags'.
The bags were designed by local Graphic Designer Kevin Noone of Nooneboy Designs depicting familiar scenes of Sligo.
The Cathaoirleach of Sligo County Council Councillor Marin Baker said
'This is an excellent initiative and the dedicated volunteers in Sligo Tidy Towns deserve great credit for their work over the years.'
Bags will be available at the end of November so keep an eye on Sligo Tidy Towns facebook page for further details.