German Ambassador Visit
German Ambassador visits County Hall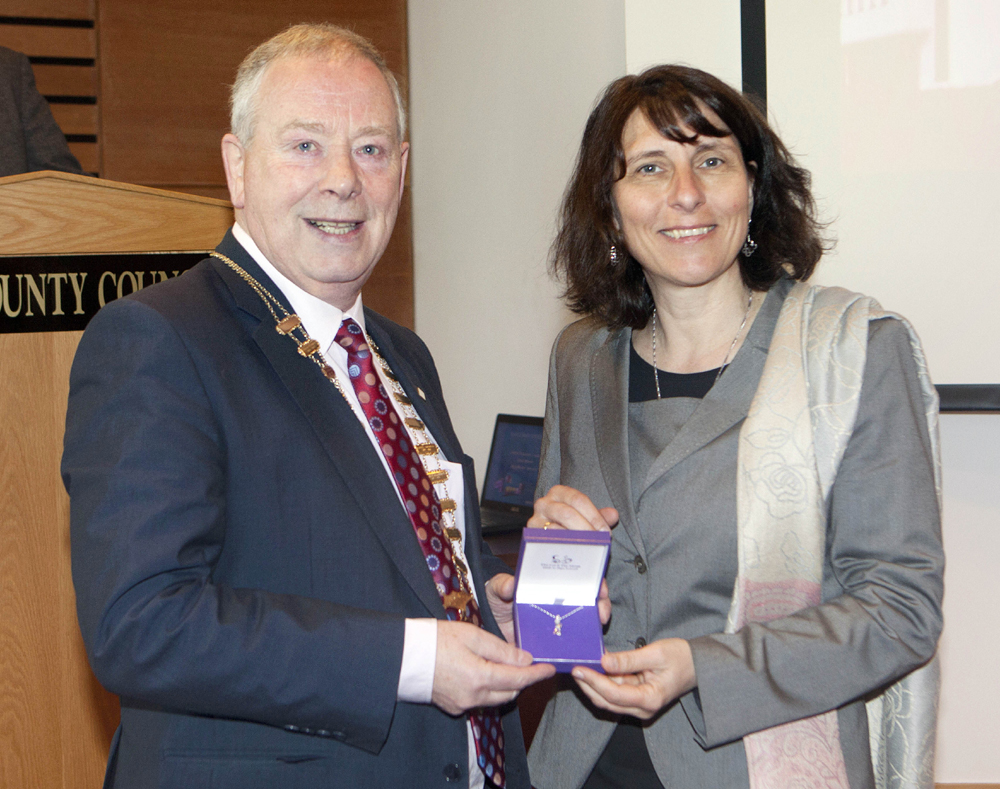 The German Ambassador to Ireland Deike Potzel visited Sligo County Hall for a reception hosted by Cathaoirleach Councillor Seamus Kilgannon.
Also in attendance to welcome the Ambassador were Chief Executive Ciarán Hayes, Councillors Jerry Lundy and Chris MacManus, Director of Services Bartley Gavin. Many members of the local German community attended the reception.
In his address, the Cathaoirleach said 'It is the Ambassador's first visit to our Chamber, and it follows on recent visits this month from university students from Kempten, one of our Twin Towns. Earlier this year students from the Mercy College in Sligo visited their counterparts in Kempten under this exchange programme.

Kempten
By way of background for the Ambassador, I would like to outline a brief overview of the very special relationship we have with our friends in Kempten. For many years the people of Kempten have been both welcome visitors and exceptional hosts, and this has been the foundation of our enduring association.
Sligo's association with Kempten was formalised with the signing of a Charter in Kempten in February 1990 and two months later in Sligo. The Charter expressed our shared ambition that 'personal contacts be strengthened' and focused on the important role to be played by young people in particular in fostering and nurturing this friendship.
In the quarter century since then, our association has developed at many levels. While the civic authorities have provided the formal basis for the twinning arrangement, it has been the inspiration and catalyst for many other excellent projects in the realms of education, culture, arts, music and tourism.

Student Exchange
This relationship will be nurtured and developed by future generations, and in this context it is important to note that the first contact between Kempten and Sligo involved a student exchange programme, and the networks and friendships established by that initiative provided the inspiration to develop other projects.
There have been many exchange visits at student level over the years, and the Erasmus Programme especially has proven to be an excellent initiative in terms of broadening the students horizons, opening up new avenues in terms of study and research, and establishing an invaluable network of contacts to share and develop new ideas and concepts.

New Friendships
I believe that the Twinning arrangement we have with Crozon and Kempten in particular are models of their kind, and we are continuing to explore possible new friendships which could well evolve into a formal agreement. Our remote location on Europe's western frontier highlights the importance of maintaining strong international friendships, and that is the backdrop to our long-standing association with Kempten.

Showcase Sligo
This August Sligo County Council will be represented at the annual Kempten Festival, and we have accepted the kind offer from the Mayor of Kempten to showcase our county's many attractions at this major event. Ambassador, I see your visit as another important mile-stone in our close association we have with our good friends from Kempten.'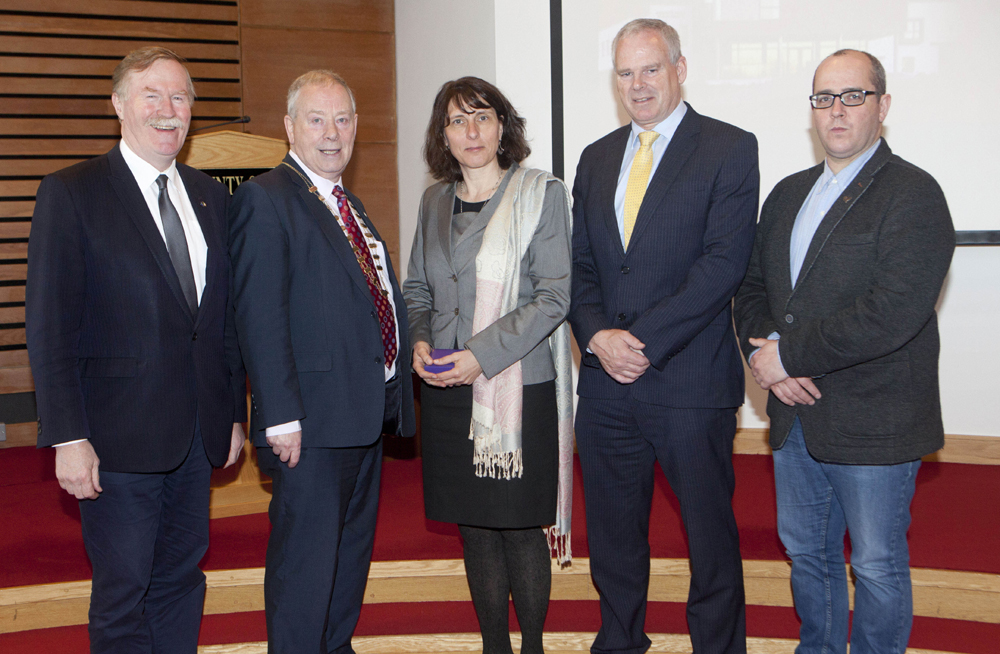 Ambassador Potzel in Sligo County Council Chamber with (L-R) Councillor Jerry Lundy, Cathaoirleach Councillor Kilgannon, Chief Executive Ciarán Hayes, and Councillor Chris MacManus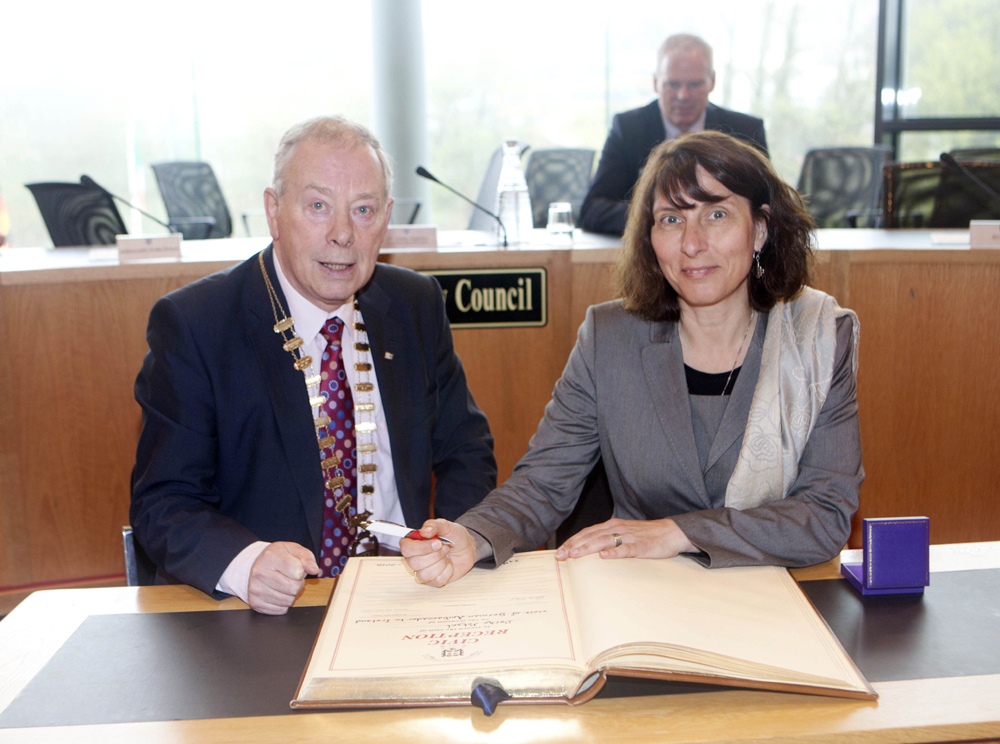 Ambassador Potzel signs the Distinguished Visitors Book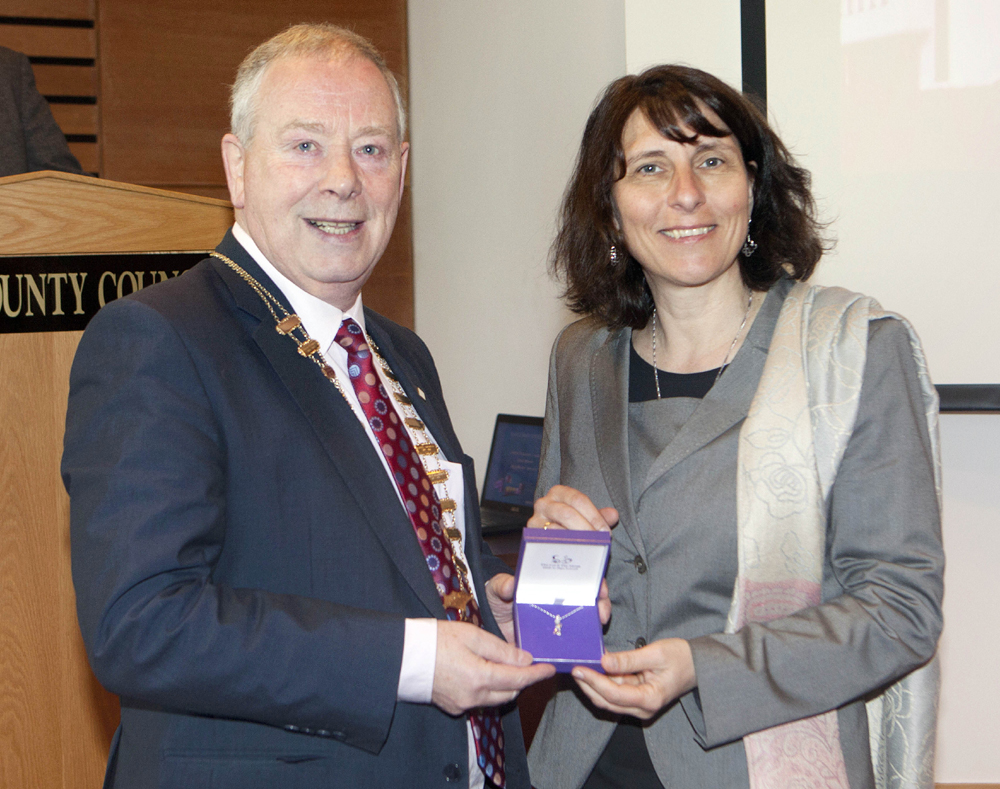 Cathaoirleach Councillor Kilgannon makes a presentation to Ambassador Potzel