Council supports Defence Forces
Council Supports Defence Forces 'Fuschia Flag' Initiative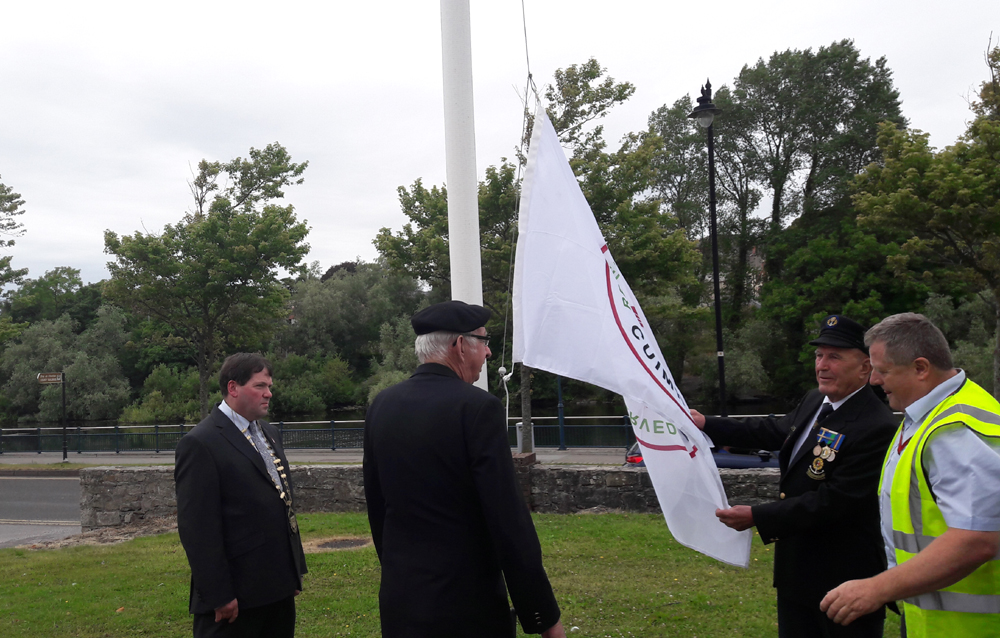 Raising the Fuschia Flag at County Hall
Cathaoirleach Councillor Martin Baker welcomed a number of retired members of the Defence Forces to County Hall.
Led by Chair Eamon Walsh, they presented a 'Fuschia Flag' to the Cathaoirleach as part of their annual campaign to raise funds to support veterans of the Defence Forces.
The Fuschia Appeal is the organisations principal source of collection and is held in the month of July to coincide with the National Day of Commemoration.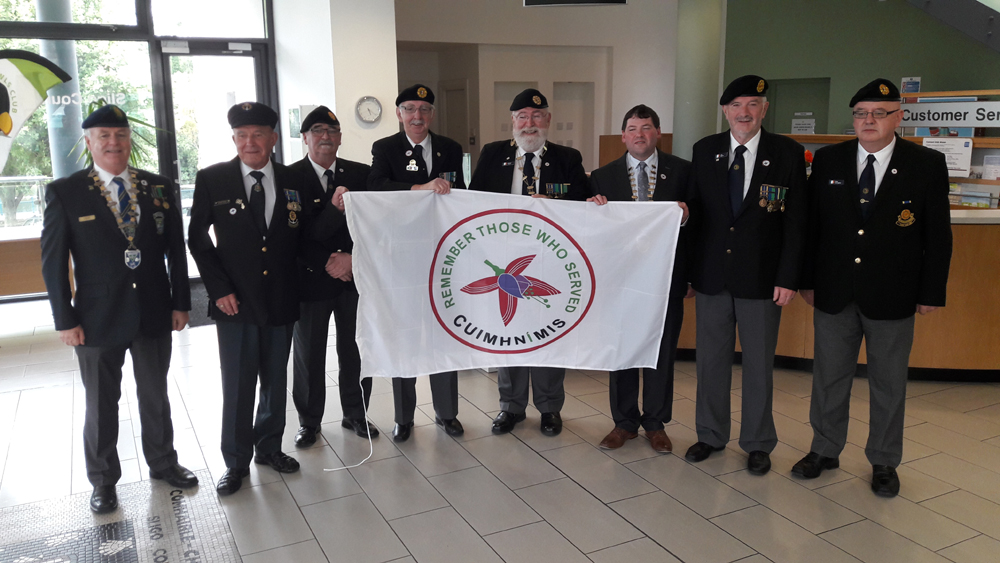 Cathaoirleach Councillor Martin Baker, with Chair of the Retired Defence Forces Organisation Eamon Walsh and retired Defence Forces personnel Tom McSharry, Gerry Carron, Joe Getins, Pat Casey, Pete Farrigher and Pat Nugent