A look at the N59 ongoing Project
N59 Owenbeg Recycling Scheme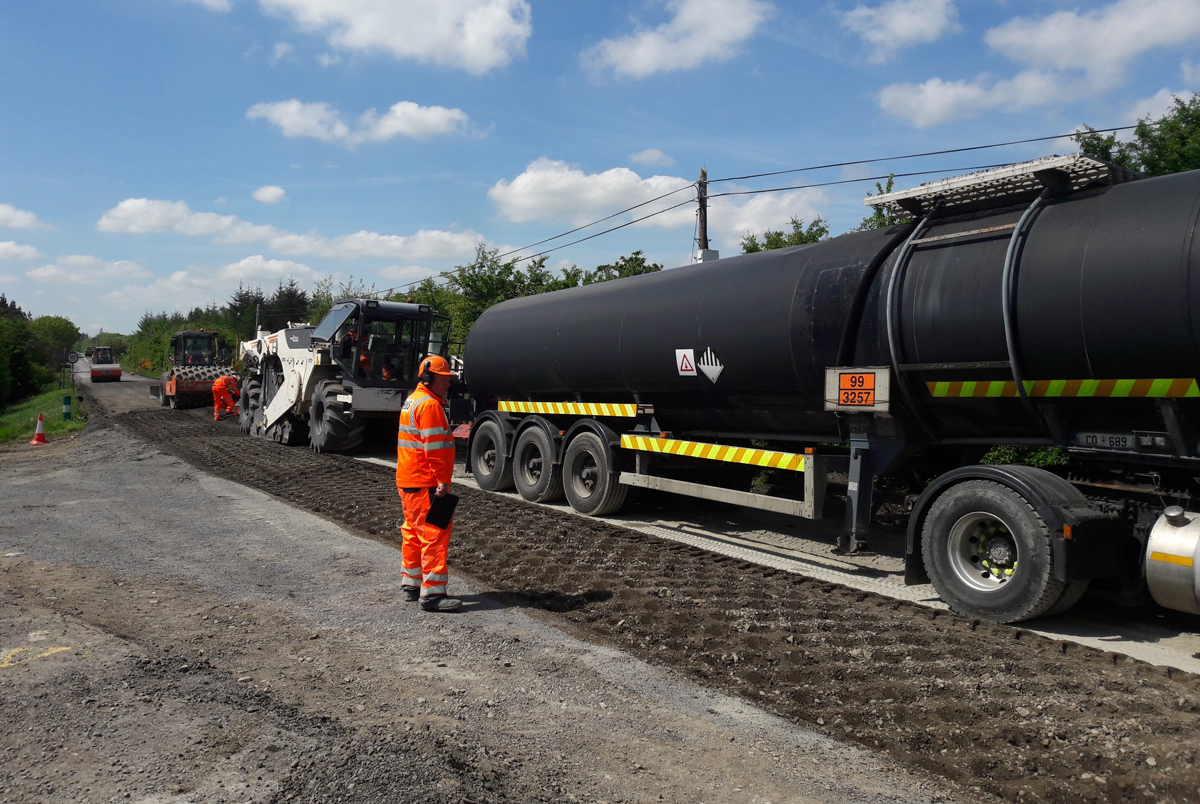 Recycling Train
The TII are undertaking a recycling scheme on the Bog Rampart section of the N59 West of Dromore West.
This is to investigate the
Suitability of using this procedure on future National Road Projects.
Design life of the recycled road in accordance with their specification.
Road recycling uses the existing suitable material within the road and thus
reduces the cost of road construction
eliminates further loading and reduces settlement of the underlying peat that typically results on the overlay of roads which have peat foundations.
Using lessons learnt from previous trials, the design for this scheme involves removing a portion of the existing pavement and geogrid and then stabilising/recycling the remaining existing material in-situ for use as a base course. This is then overlaid with new geogrid and 100mm of new asphalt surfacing.
This method is a hybrid of traditional pavement design and the use of recycled asphalt pavement. The process involved is as follows;
Pre-pulverisation of existing pavement (depth < stabilising depth)
Pulverised Layer is graded to level with grader
Cement is pre-spread ahead of recycler at specified rate
Recycling machine stabilises pavement to required depth by injecting bitumen stabilising agent and water into mix at controlled rates. The pre-spread cement on the surface is mixed through the material.
Compaction of stabilised layer using heavy padfoot roller for initial compaction followed by grader to cut final levels followed by heavy smooth drum roller for final compaction
Light Application of Water followed by pneumatic tyred roller to achieve close knit texture
Asphalt overlay including installation of mesh track geogrid
The works are currently being carried out by RMS. An extensive testing and monitoring regime is to be carried out during construction to ensure compliance with design. Once the scheme is completed, further testing and monitoring will be carried out to assess the performance pavement over its design life. If this trial is then deemed successful, there is potential for this method to be implemented on several other schemes across the county.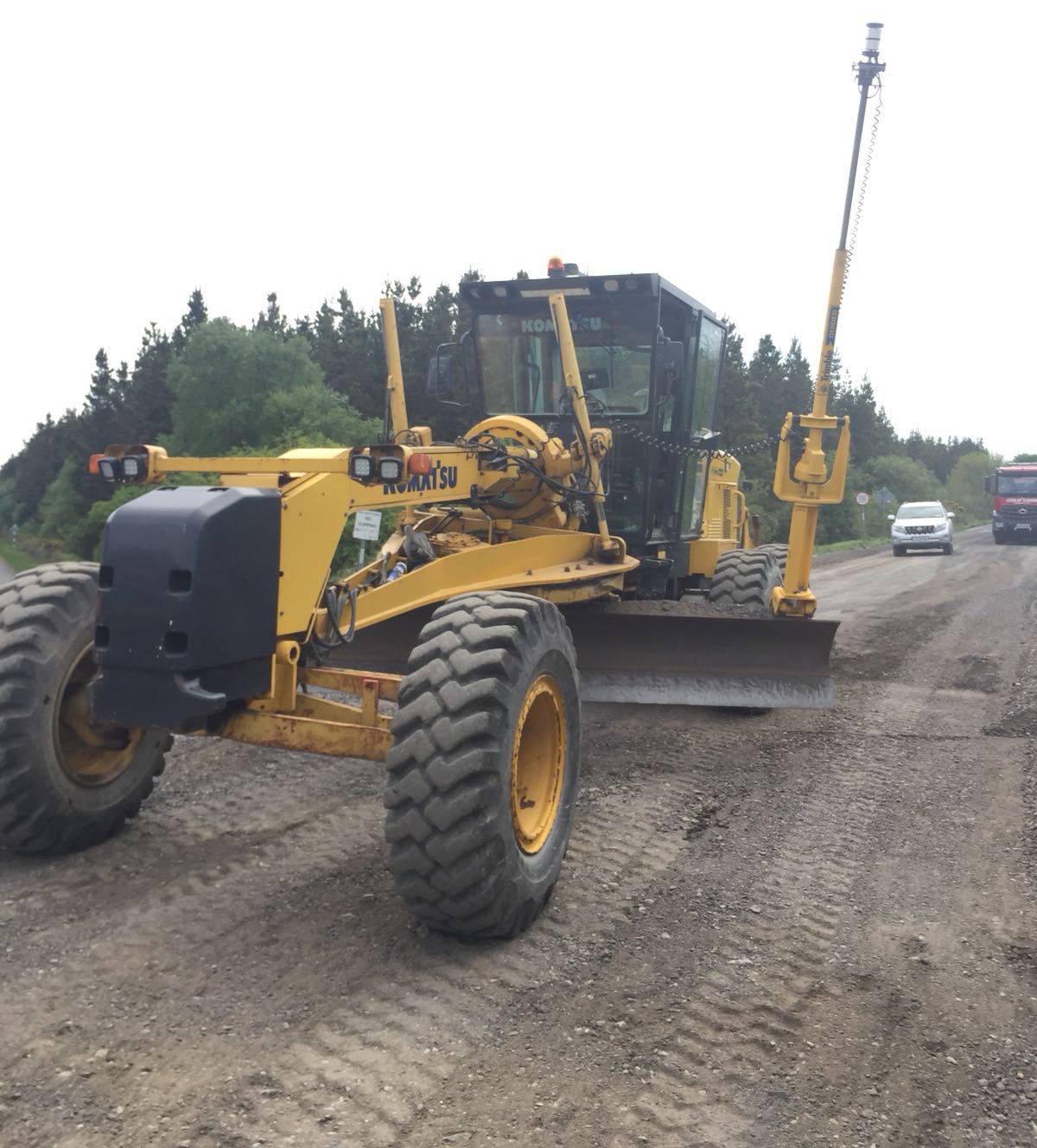 The ATS grader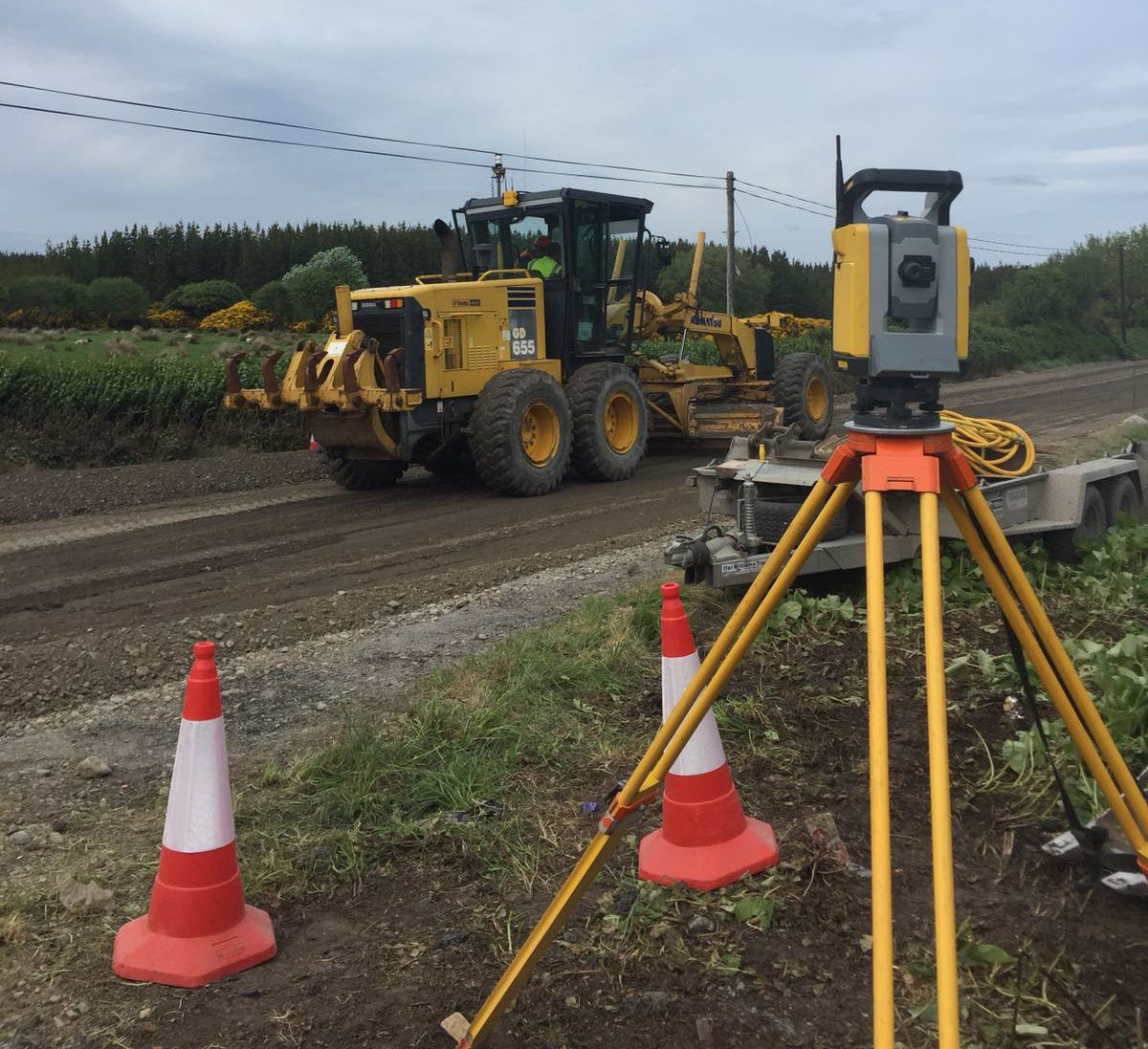 Total station guiding an ATS Grader - this is the first time this particular type of grader has been used in Sligo. It is guided by a robotic total station and requires a limited amount of manual input.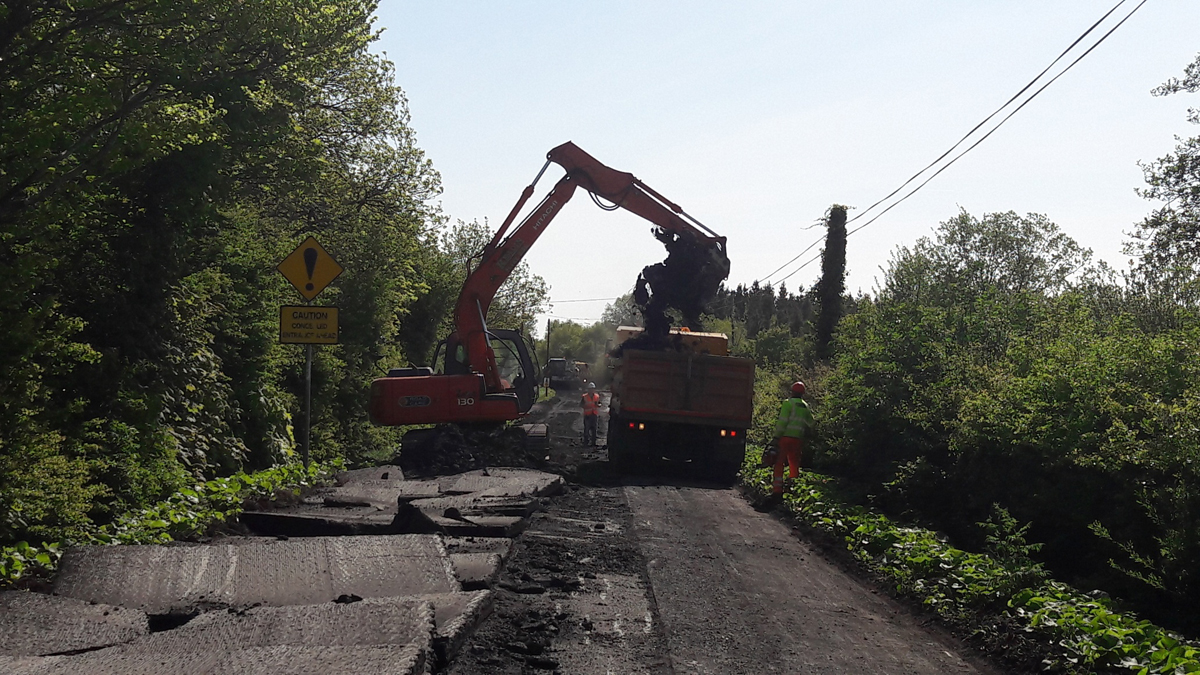 Digging up existing pavement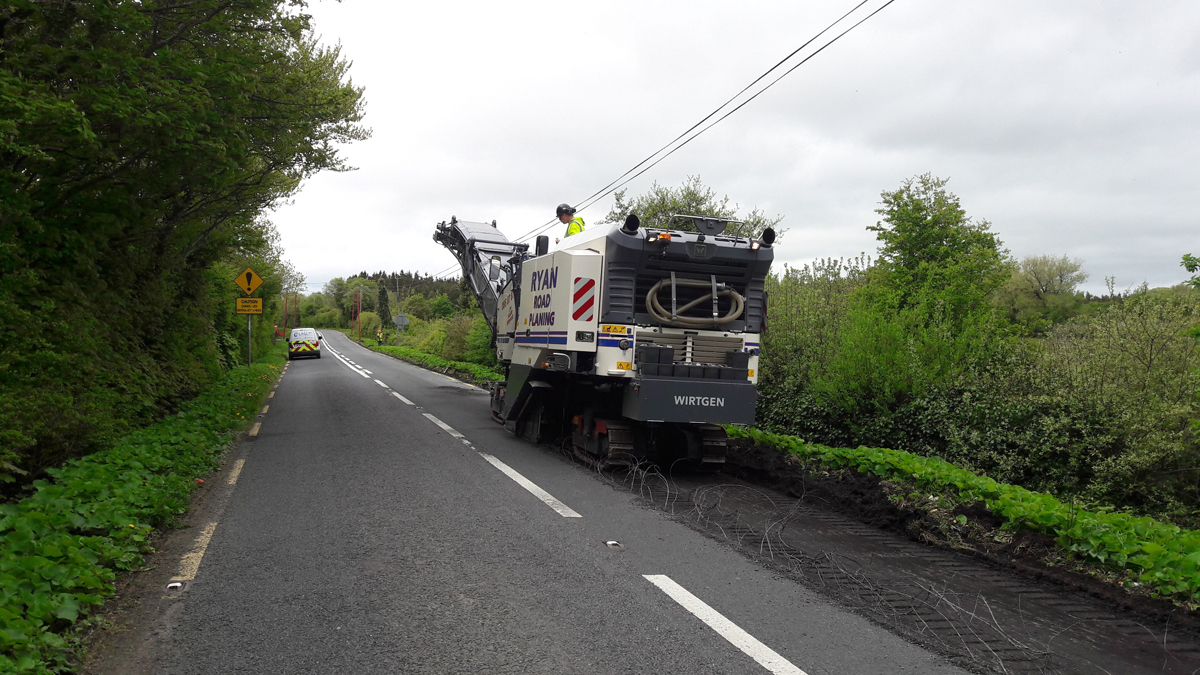 The Planer in action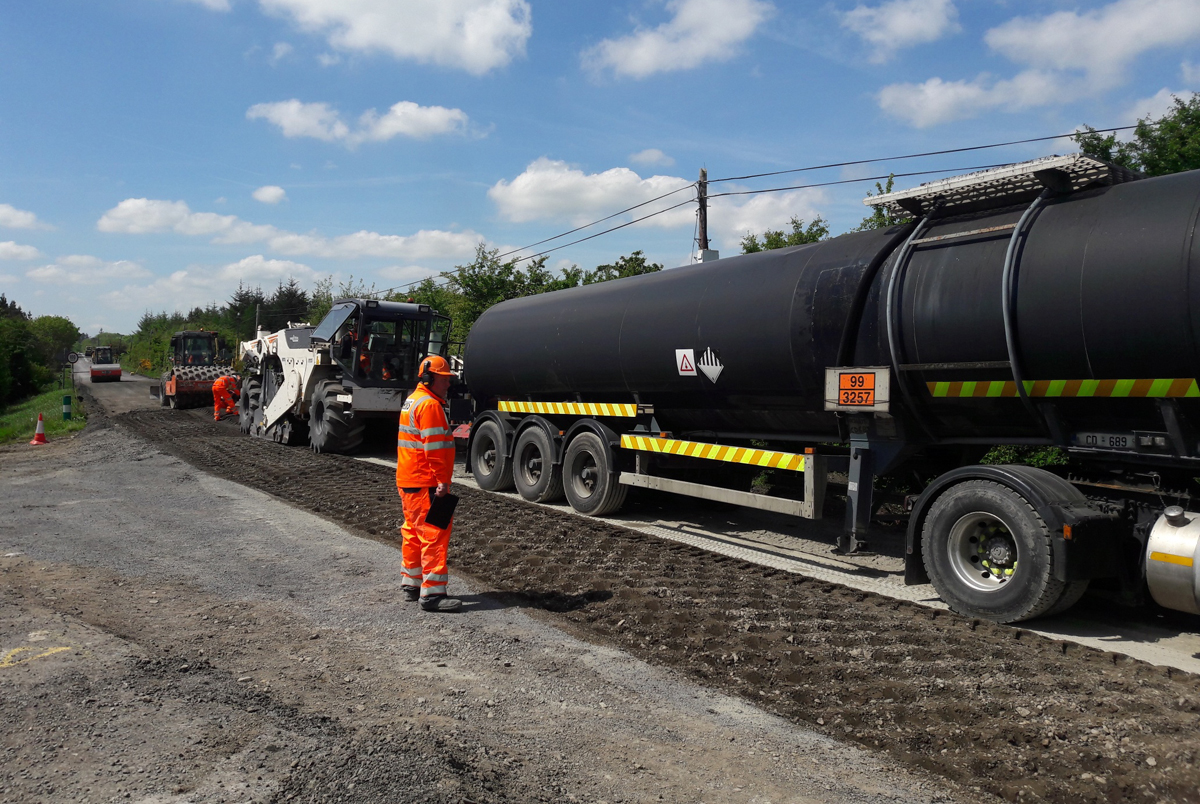 Recycling Train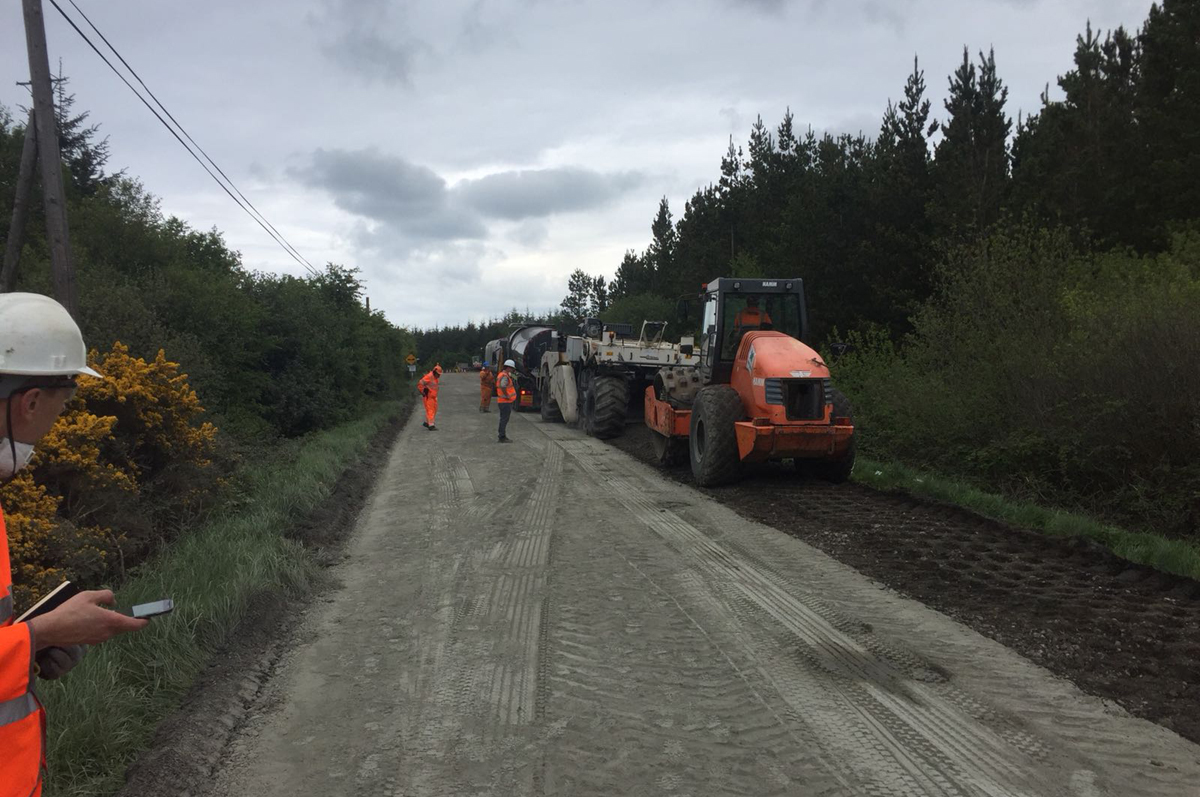 The sheeps foot roller compacting the recycled material