St Patricks Parade
Sligo St Patrick's Day Parade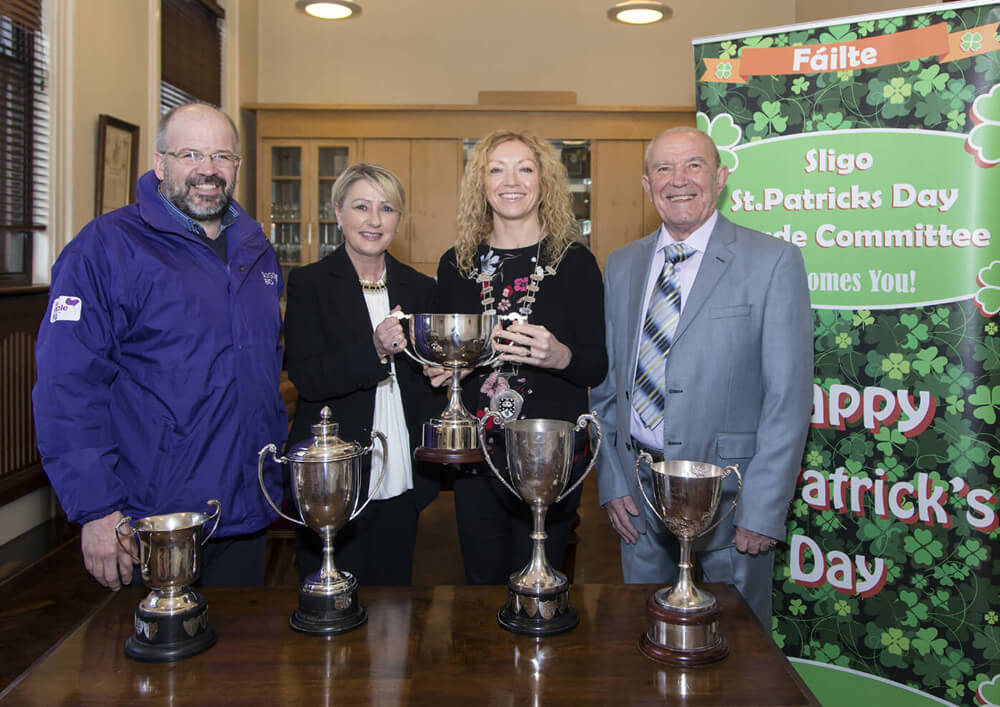 Finbarr Filan, Chairperson of the Sligo St Patrick's Day Committee; Gail Mc Gibbon, CEO of Sligo BID; Councillor Marie Casserly, Mayor of Sligo; and Tommy McSharry, Vice Chairperson of the Sligo St Patrick's Day Committee
Sligo St Patrick's Day Committee are now accepting entries for the St Patrick's Day Parade 2017.
Pictured are Councillor Marie Casserley, Mayor of Sligo with Finbarr Filan and Tommy McSharry, Chairperson and Vice Chairperson of the Sligo St Patrick's Day Committee respectively alongside Gail Mc Gibbon, CEO of Sligo BID. 22 trophies will be awarded to entries for this year's parade.
The theme of this year's parade is 'Volunteering' as Sligo was recognised as the European Capital for Volunteering 2017 by the Centre for European Volunteering.
To register an entry visit the new website at https://sligostpatricksday.com/ and download the registration form. Alternatively you can email your registration form to info@sligobid.ie or drop in your form to the BID office at Abbey Street, Sligo.
For more information please contact Gail on 085 758 4434.