Cathaoirleach Awards 2017
Cathaoirleach Awards 2017 Launched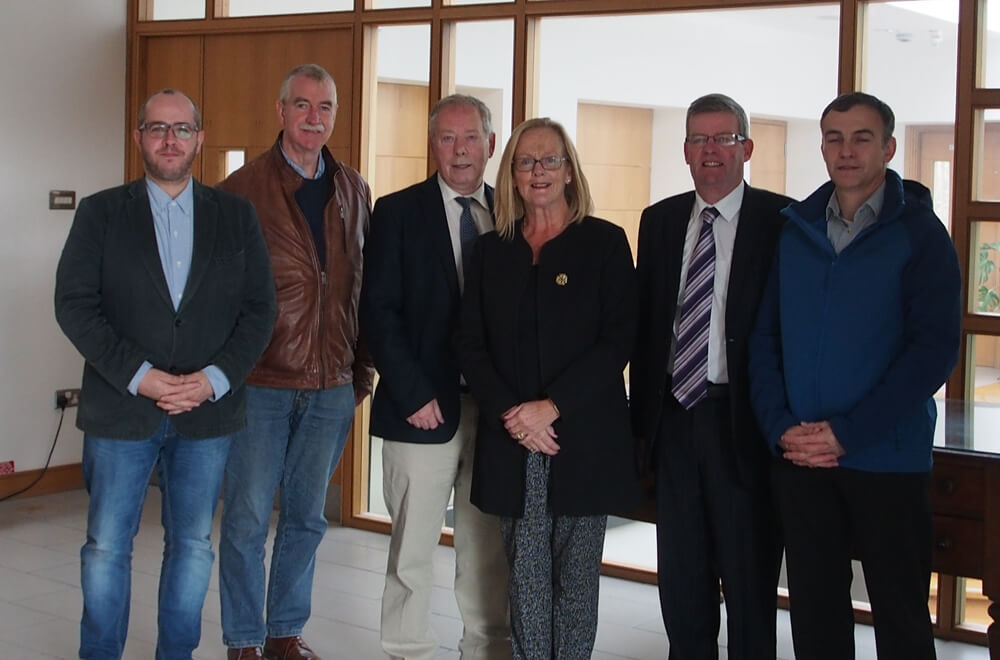 Cathaoirleach's Awards Committee 2017 - Councillor Chris MacManus, Councillor Declan Bree, Cathaoirleach Councillor Seamus Kilgannon, Councillor Rosaleen O'Grady, Councillor Hubert Keaney, Councillor Dara Mulvey
Sligo County Council's Cathaoirleach's Awards for 2017 were launched at County Hall recently.
The Awards scheme was introduced to honour people who have given special, voluntary service to their community.
According to Cathaoirleach Councillor Seamus Kilgannon 'Particularly in this year when Sligo is celebrating its accolade of 'European Capital of Volunteering', the focus is very much on our county's many outstanding volunteers who make an enormous contribution to their communities. The Cathaoirleach's Awards provides us with the opportunity to formally acknowledge this contribution, and to show our appreciation for their exemplary work.'
The Award categories are:
Community (individual)
Schools (group/class)
Community (group)
Young Enterprise
Environment/Heritage
Sports
Arts and Culture
Spirit of Sligo Award
Each category winner will be awarded with a specially commissioned presentation piece at an Awards Ceremony at County Hall on Wednesday 13th December 2017.
Nomination forms and further information are available below or you can phone 071 911 1111, or email communications@sligococo.ie
Cathaoirleach Awards 2017 - Nomination Form (PDF)
- 413 kbs

Cathaoirleach Awards 2017 - Nomination Form (DOC)
- 274 kbs

The closing date for receipt of nominations for the 2017 Awards is Wednesday 29th November 2017