Best Young Entrepreneur
Search for Ireland's Best Young Entrepreneur is underway in Sligo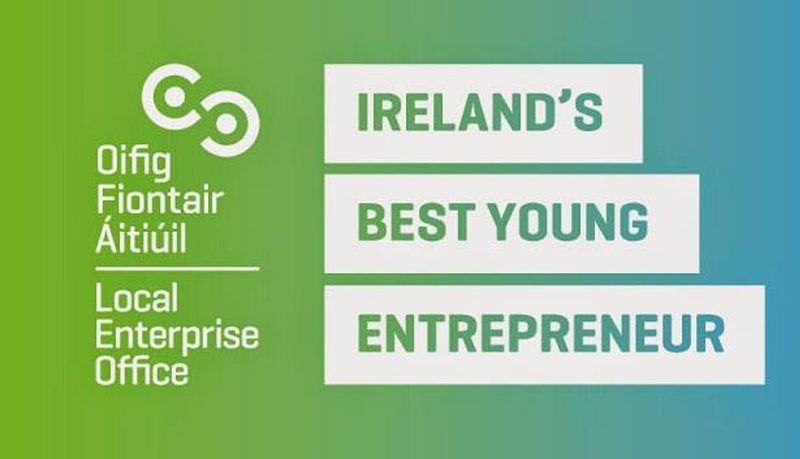 €50,000 investment fund to support young entrepreneurs aged between 18 and 35.
Local Enterprise Office Sligo has launched its search for Sligo's Best Young Entrepreneur of 2018. It is encouraging young entrepreneurs between the ages of 18 and 35 who have a business idea, start-up business or established business to apply to the 'Ireland's Best Young Entrepreneur' (IBYE) competition. The deadline for entries is Friday, September 29th, 2017. Entries are submitted via the competition's website – www.ibye.ie
As part of the competition, Local Enterprise Office Sligo has a €50,000 prize fund for the County winners of the competition. County winners in the Best Start-Up and Best Established Business categories will receive €15,000 each and the two runners-up will each receive €5,000. The Best Business Idea winner locally will receive an investment prize of €7,000 and the runner-up will receive €3,000. County winners go on to represent Sligo in the regional final and, if successful regionally, to the national final where a €100,000 investment fund is available.
Local Enterprise Office Sligo will be hosting an 'Enterprise Day' for applicants to the competition on Friday, September 1st, 2017 at City Hall, Quay Street, Sligo. This day will be packed with information, including help and support on the application process for IBYE; what to expect if chosen for the 'business bootcamp' stage of the competition and information on all the business supports available from Local Enterprise Office Sligo.
After Friday, September 29th, 15 applicants will be shortlisted from the entries received to attend an intensive 2-day business bootcamp where they will develop their business ideas and plans to prepare 'investor-ready' pitches for the County final.
Speaking about IBYE, Head of Enterprise in Local Enterprise Office Sligo, John Reilly said: "The IBYE competition is a great opportunity for young entrepreneurs to further advance their business and ideas. It provides them with excellent support through the intensive bootcamp to bring them to a stage where they have a fully researched and robust business proposal. As importantly, it provides an excellent networking opportunity for young entrepreneurs to learn from each other and share their entrepreneurial journeys."
Applicants can apply online at www.ibye.ie. For further information they can contact Local Enterprise Office Sligo at 071 9144779 or email at localenterprise@sligococo.ie