Cathaoirleach Attends NW Hospice Fundraiser
Cathaoirleach Attends NW Hospice Fundraiser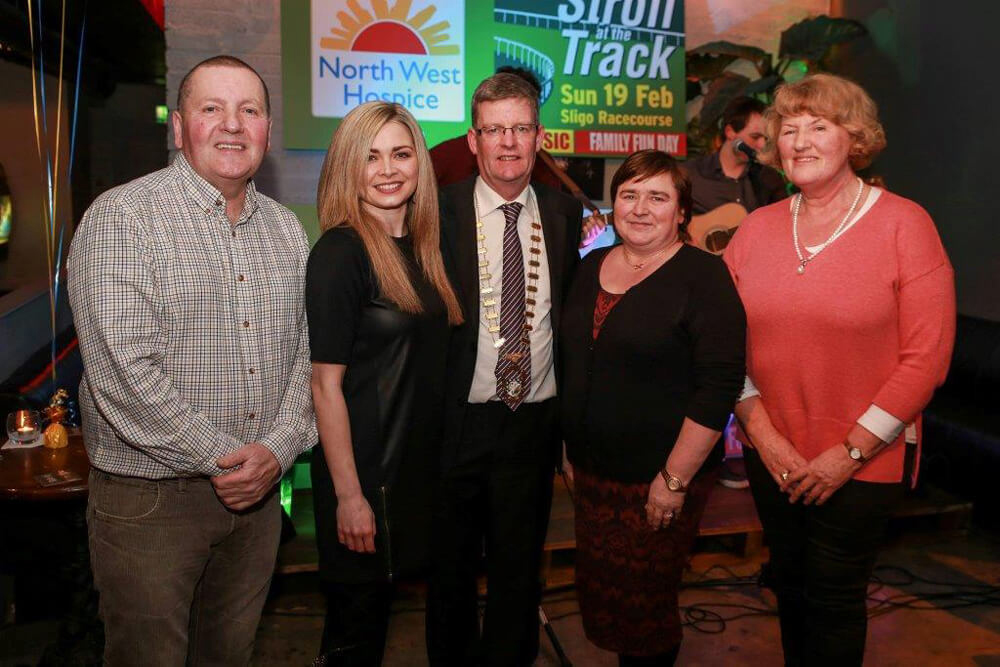 Cathaoirleach Councillor Hubert Keaney recently attended a 'Stroll at the Track' fundraising event in aid of NW Hospice.
In his address, the Cathaoirleach said 'I know there are many demands on people from many worthy charities and causes, but the North-West Hospice enjoys a very cherished placed in our community. There isn't a family in this region that hasn't been touched at some level by the kindness, compassion and generosity of the Hospice staff, and any initiative run to assist them in their work deserves our whole-hearted support.
If you can package a fund-raising event that allows you have a great time while supporting an excellent cause, then you have a recipe for success. So the message from this evening's launch to the people of Sligo is; Come out and support North-West Hospice on Sunday 19th February at Sligo Racecourse.