"Town Centre Living" Architectural Design Competition launched by Minister O'Brien and RIAI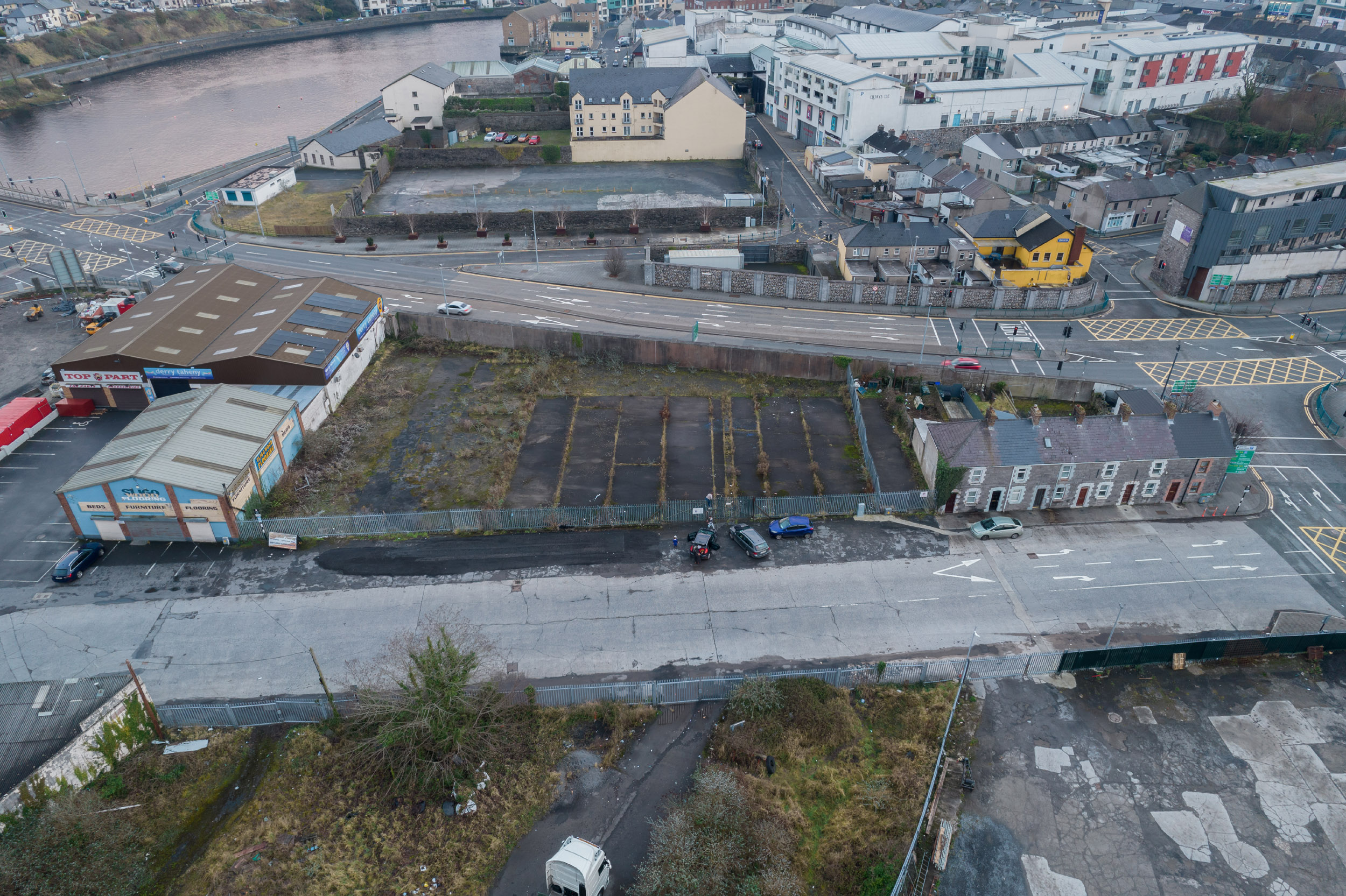 Pirn Mill Road, Sligo - 'Town Centre Living' Architectural Design Competition
Architectural Competition seeks innovative design solutions for creating high-quality homes in Sligo
Cathaoirleach of Sligo County Council, Councillor Michael Clarke, has welcomed the launch of the 'Town Centre Living' Architectural Design Competition for the design of a social housing scheme at lands at Pirn Mill Road, Sligo. The competition was launched today by the Minister for Housing, Local Government and Heritage, Darragh O'Brien TD, and the President of The Royal Institute of the Architects of Ireland, Charlotte Sheridan.
The competition aims to encourage innovative design for social housing within the town and to progress the Government's Town Centre First policy's objectives of compact growth and town-centre revitalisation. The competitions also seek to encourage more architectural firms to compete for social housing design projects.
Following an open invitation to, and close liaison with local authorities, the Department of Housing, Local Government and Heritage selected this town-centre site for a social housing design competition. The competition will run concurrent with three other competitions across the country in three other counties. The winning architectural practice for the competition will, in addition to prize money, be awarded the design commission for the project. The winning proposal for Sligo will be progressed by Sligo County Council as a live project funded by the Department of Housing, Local Government and Heritage, through to construction and delivery.
In a joint statement, the Cathaoirleach, Councillor Michael Clarke, and Chief Executive, Martin Lydon, welcomed the selection of Pirn Mill Road, as the "Town Centre Living" Architectural Design Competition site for Sligo under the Government's "Housing For All" strategy. The Cathaoirleach commented that the further provision of much needed social housing through urban regeneration projects via the "Town Centre First Initiative" will contribute to the vitality of inner urban areas. Director of Housing, Jim Molloy, indicated that this was an ideal site for further social housing, being close to amenities, shopping and public transport, and he thanked the Department for selecting this site, as submitted by Sligo County Council, as part of this exciting initiative.
The winner of the competition is expected to be announced during Quarter 2 2023.
The Jury for the Town Centre Living Competitions will be as follows:
Sligo
Derek Tynan FRIAI (Chair)
Joan MacMahon MRIAI Senior Advisor DHLGH
Seán Martin FRIAI Senior Architect Sligo County Council
More information on the competition can be found here:
https://www.riai.ie/whats-on/competitions/open