N17 Knock to Collooney (AEC) Project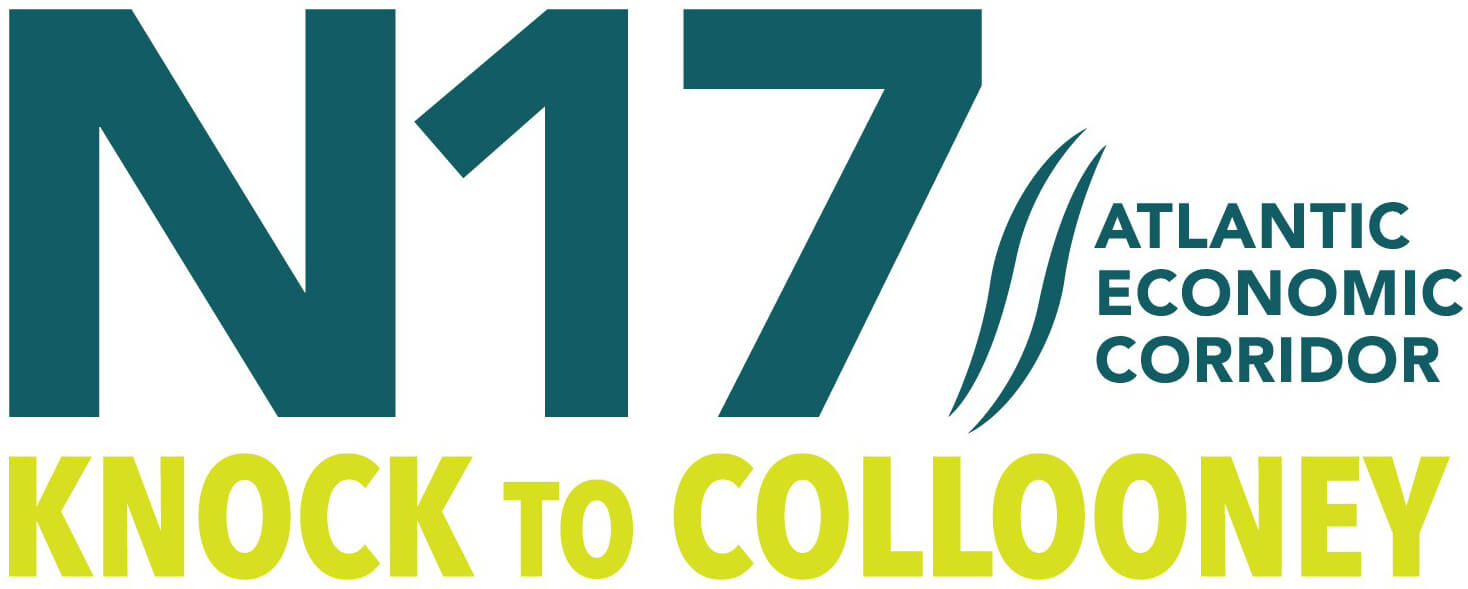 Option Selection Process Commences
The first Public Consultation with regard to the proposed upgrade of the N17 between Knock and Collooney, will take place in Charlestown (Library Building) and Tobercurry (One Stop Shop) on the 24th and 25th of October respectively, between 1pm and 7pm on both days.
Improvements to the existing N17 Knock to Collooney national primary route, have been established in the Governments National Development Plan as a potential means of improving regional accessibility along the Atlantic Economic Corridor and to the north-west of Ireland.
The Design and Project Management of the project, which has recently commenced, is being led by the Sligo National Roads Project Office on behalf of both Mayo and Sligo County Council's.
Further information in relation to the current stage (Options Selection) of the project can be found below. In addition, a questionnaire seeking feedback from the public (with regard to the existing N17), can be completed online (or in paper form at the times and locations above).
Aerial view of Tobercurry
Aerial view of Charlestown
N17 Knock to Collooney - Brochure (PDF)
- 20,040 kbs

N17 - Project Location Map (PDF)
- 3,596 kbs

N17 - Physical Constraints Study Area (PDF)
- 6,921 kbs

N17 - Archaeology Mapping (PDF)
- 7,708 kbs

N17 - Ecological Designated Sites (PDF)
- 7,512 kbs